If you want to buy a ceiling fan, chances are you have encountered Tangkula ceiling fans.
The ceiling fans are some of the best on the market, designed with high-quality materials like iron and solid wood.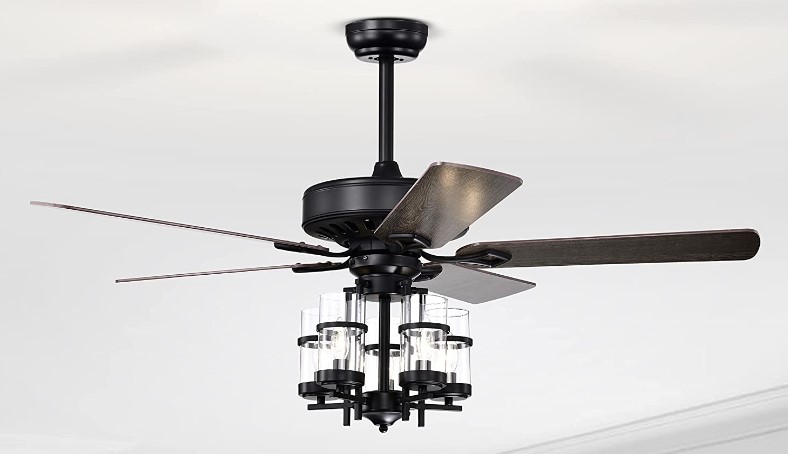 Furthermore, they feature a silent motor and remote control. You can reverse the ceiling fans in summers to bring cool air or in winter to promote indoor air circulation.
But have you ever wondered who makes the Tangkula ceiling fans?
Tangkula is a company that sells more than ceiling fans. Its product line includes outdoor, garden, home, office, pet supplies, lighting fixtures, and golf supplies.
In other words, whether you want a home or outdoor products, Tangkula has you covered.
But does Tangkula manufacture its ceiling fans, and where is its manufacturing facility?
Who makes Tangkula ceiling fans?
Although Tangkula is a company registered in the USA, it does not manufacture its ceiling fans in the USA. Instead, Tangkula fans come from Asia.
In fact, virtually all its ceiling fans in the USA come from Asia, specifically China.
Tangkula does not have a manufacturing facility in the USA. It only has its headquarters in the USA, where it assembles most of its items, including furniture and ceiling fans.
However, its facility is Room 515, 5th Floor, Building 5, Fengyang 2 Road, Xinqi, Development Zone Ningbo, 315899 Zhejiang, China.
While Tangkula fans aren't made in the US, there are other locally-manufactured brands to consider if you're specifically looking for ceiling fans made in the country.
What are the best Tangkula ceiling fans?
Although the company has many ceiling fans, some of its best are:
You can buy the ceiling fans on Tangkula's website.
Where can I get Tangkula replacement parts?
If you bought a ceiling fan, you could get Tangkula replacement parts from the company. Generally, Tangkula does not sell parts individually.
However, once you make an order under warranty, the company will send the replacement parts to your location without any charge.
This assumes the replacement part you require is available since Tangkula does not manufacture its items locally.
But if your order has extended its warranty, you can get a replacement part from a local hardware store.
Where does Tangkula ship from?
Tangkula ships its products from the USA. Its shipping is only valid for shipping addresses in the United States, excluding Alaska, Hawaii, Puerto Rico, and Guam.
Furthermore, the company does not deliver to FPO, APO, and P.O Box addresses.
Where is Tangkula located?
The company has its offices in Fontana, California, United States.
Its address is 11250 Poplar Avenue, Fontana, California, 92337.
Is Tangkula a good brand?
Tangkula is a good brand if you want to buy affordable ceiling fans for home and office use. Its products use high-quality materials to ensure durability.
Furthermore, the company has better shipping policies and ensures you get your items within five days.
How do I contact Tangkula?
The best Tangkula contact information to help you quickly solve your queries is through phone or email. You can email the company using [email protected] or call (844) 242-1885.
Understand that you may have to provide your email, telephone, order, or tracking number when contacting the company.
Conclusion
Tangkula is a company that sells outdoor and garden, home, office, pet supplies, lighting fixtures, and golf supplies. It manufactures its products in China and assembles them in the USA.
You can visit Tangkula's website to get more information on its products and contact the company using [email protected].
Related Guides