It is challenging, nowadays, to find any ceiling fans that are completely made in the USA. Even big ceiling fan brands like Hunter and Honeywell are not entirely made in America.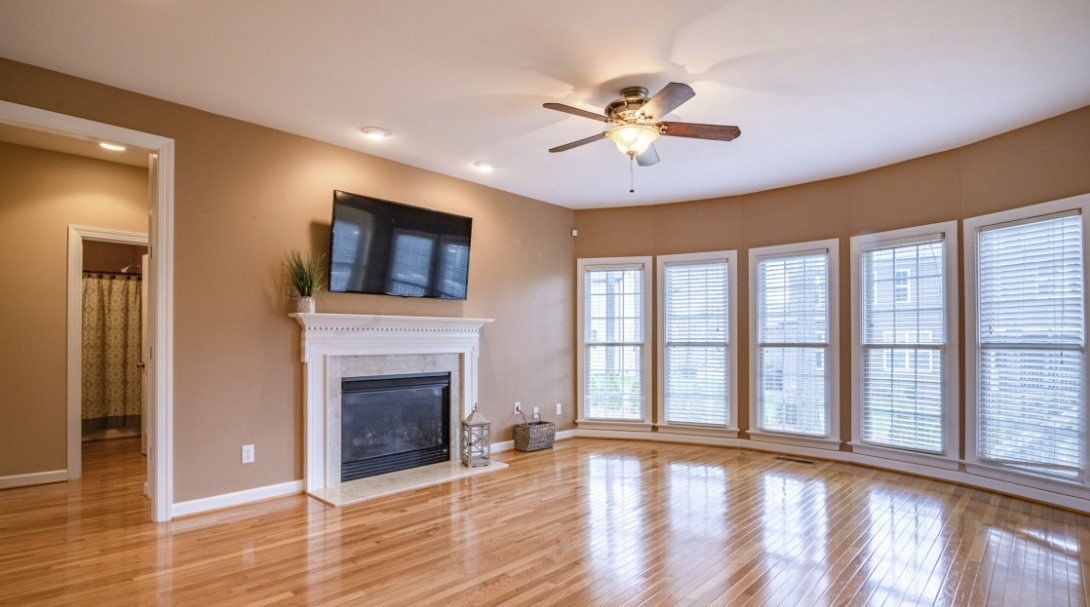 However, one advantage is that most of these companies assemble their parts in the USA. That helps ensure the fan quality and eliminate defects before a homeowner encounters them.
Due to the difference in the cost of production between the US and other countries, the few ceiling fans that are made in America tend to be expensive. The cost of labor is also a major factor in the price difference.
Regardless of the point of manufacture for a ceiling fan, a good fan should circulate air properly throughout the room. The fan should be of the right size to provide a welcome breeze and distribute cool air more efficiently.
If you want to use it in the winter, it should push warm air down into the room to ensure you do not freeze.
List of ceiling fans that are made in the USA
These are the top ceiling fans that are manufactured in America:
1. Big Ass Fans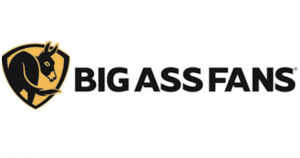 Big Ass Fans is an American company that manufactures different types of fans. Its headquarters are in Lexington, Kentucky, with more offices in other parts of the world.
The company started its operations in 1994, initially designing cooling systems for warehouses and industrial spaces. In 1999, the company started selling ceiling fans directly to customers.
Today, Big Ass Fans manufactures almost all of its fans in its Lexington, Kentucky facility. It makes home, industrial, and commercial fans.
The company also sells Haiku fans. It handcrafts them using premium materials and uses the latest engineering technologies to ensure they are stylish and efficient at circulating proper air throughout a room.
2. Matthew Ceiling Fans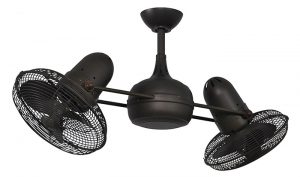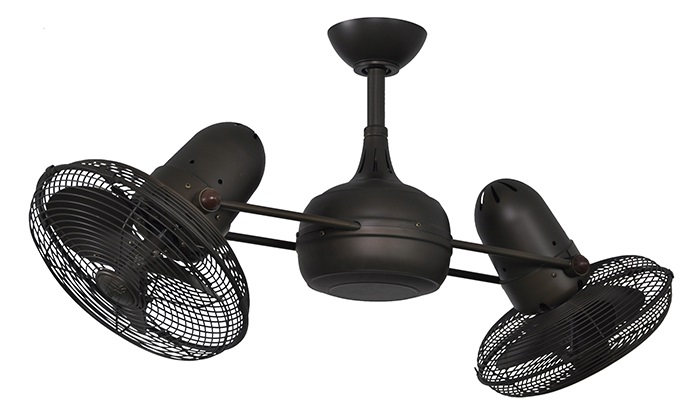 Matthew Ceiling Fans began its operations in 1992. Initially, the company marketed its product under different brand names, including Matthews-Gerbar and Atlas.
At that time, the company's primary goal was to produce visually appealing and functioning ceiling and wall fans. Today, Matthew Ceiling has its location in Industrial Drive, Libertyville, Illinois, United States, where it manufactures its products.
As one of the many American ceiling fan companies, Matthew Ceiling Fans feature heavy-duty bearing motors that produce the best performance in a home. The company then finishes off its products with powder-coating after constructing them out of high-quality stamped steel.
An advantage of installing Matthew ceiling fans in your home is they offer retrospective aesthetics and solid decorative elements. Most of the fans come polished in chrome, brushed nickel, black nickel, and bronze, copper, and brass finishes. You will also find fans with solid mahogany wood blades.
3. Lasko Fans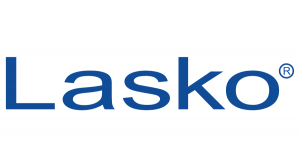 Lasko has been making household items since 1906. It is a top portable fan maker that operates several manufacturing plants in the USA and distributes its items globally.
The company's products include those that keep the air in a room cool, hot, and humid. Some of these products are indoor and outdoor electric fans, bladeless heaters, humidifiers, accessories, range hoods, fresh air solutions, and air purifiers.
Lasko has its headquarters in Pennsylvania but has manufacturing plants in Tennessee and Texas. The advantage of Lasko air circulators is they will keep your living space cool and comfortable.
Their fans also come in stylish designs that can decorate your house. Most of its contemporary fans offer an efficient way of boosting the effectiveness of your air conditioning and creating a cooling breeze on a hot day.
Furthermore, the fans come in a comprehensive range of sizes, styles, and speeds to suit different needs.
4. Marley Metal Ceiling Fans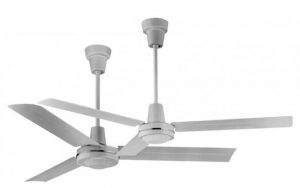 Marley Engineered Products, LLC is the company that makes the Marley Metal Ceiling Fans. The company began its operations in 1982 to provide reliable comfort heating and ventilation solutions.
Over the years, it built a reputation for making quality and innovative products and creating simplified solutions for its customers worldwide. It has its manufacturing operations in Bennettsville, South Carolina, United States, and an administrative office in Burr Ridge, Illinois.
Marley has some of the best fans that are made in the USA. The company also provides an array of innovative, quality engineered, commercial, industrial, and residential products, including electric comfort heaters and ventilation solutions.
It engineers its ceiling fans with aesthetics, functionality, safety, and structural tolerance. Furthermore, the fans are high quality, energy-efficient, and mirror the specific needs of customers.
5. Air King Fans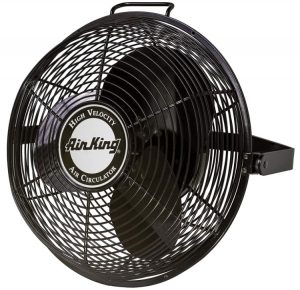 Air King is part of the Lasko Corporate family of brands. The company has its headquarters in Lincoln Avenue, West Chester, Pennsylvania, United States.
Air King's business model is to make homes more comfortable and convenient and improve indoor air quality. As a result, it has a full line of air circulating fans, including commercial and industrial-rated models for use in the most demanding environments.
Additionally, Air King's fans provide powerful air movement to all spaces, including homes, gyms, garages, plants, restaurants, and more. Most of Air King's products meet the American Recovery and Reinvestment Act as manufactured goods.
The Act requires that for any company's products to be considered produced in the United States, they must be manufactured in the USA. Therefore, Air King fans are considered American-made.
6. Vornado Air Fans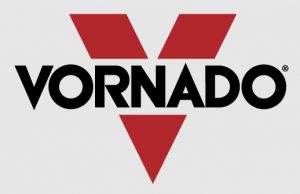 Vornado Air is a United States company based in Andover, Kansas. Its primary offering is to design and manufacture household fans and other appliances related to air circulation.
Vornado first came to being in 1930 and later incarnated in 1989. Although the company began by making propellers, it later moved its innovations and started producing fans.
Today, the company manufactures circulators and fans, heaters, humidifiers, and air purifiers. As an American-made ceiling fan, the Vornado fan is highly efficient at moving the air in a room.
The fans use a unique combination of aerodynamic elements to produce a vortex or beam of air in a space. As a result, it helps revitalize a room and deliver comfort to all occupants.
Final thoughts
Many ceiling fans brands that are available online are not from the USA. Although it can be challenging to find USA-made ceiling fans, only a few exist.
The most notable brands, as mentioned above, include Big Ass Fans, Marley Metal Fans, Vornado Air, and Air King. While they are efficient at circulating air in a room, most of them tend to be expensive.
More resources