The XC04-WX carbon monoxide alarm is another compact, efficient, and functional CO detector from X-Sense.
When I got this device, the first thing that I realized was how light it is compared to the SC07 carbon monoxide and smoke detector. But is it any better? In this review, I will share my experience with the X-sense XC04-WX.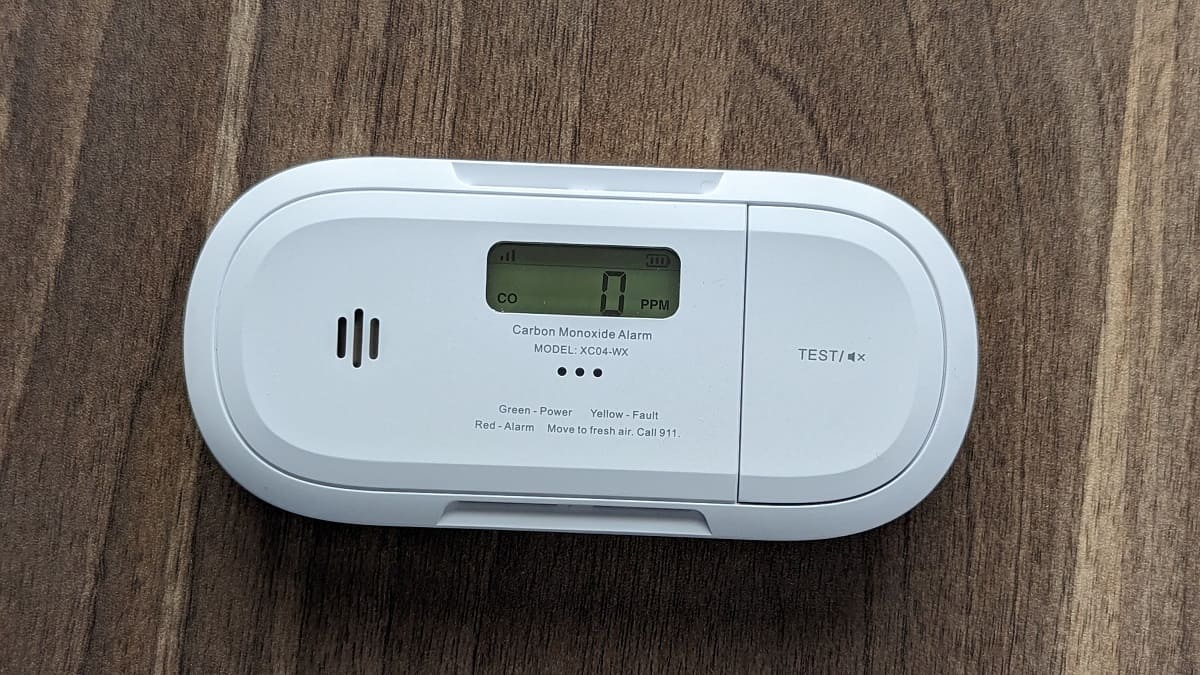 Overview
The X-Sense XC04-WX is a smart carbon monoxide alarm. It uses a wireless connection and an app to inform you about the carbon monoxide levels in your home. When it detects high CO levels, you get a push notification in your app to take action.
Important to note that although it detects carbon monoxide in your home, it does not detect smoke. Therefore, you must buy a separate smoke detector that works alongside the X-Sense XC04-WX Smart Carbon Monoxide Detector.
But if your main concern is to detect CO levels and keep your family safe from its effects, then you will find the XC04-WX quite useful.
X-Sense XC04-WX: Pros and Cons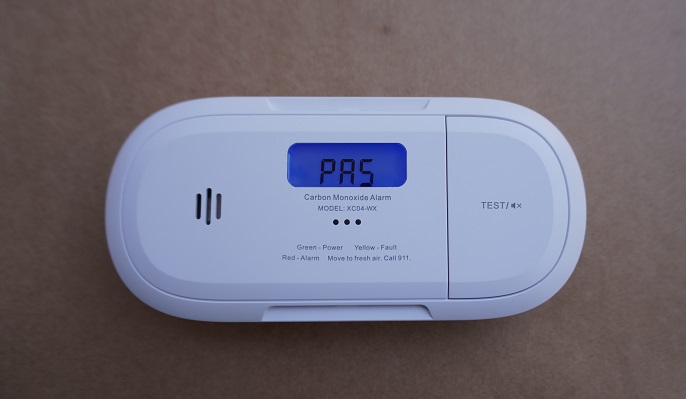 The X-Sense XC04-WX Smart Carbon Monoxide Detector may be all you need to protect your home from dangerous CO levels. But like many other devices, it has several pros and cons.
Pros
Offers a wide range of carbon monoxide detection from 30 to 999 ppm.
Bright LCD that is easy to read.
Compact design that allows you to install it anywhere.
It gives you real-time push notifications via an app.
Updates you on potential CO dangers since the last reset.
It provides 24/7 fire dispatch when needed.
Its sensor has a 10-year lifespan.
Easy to set up.
Built from tough, long-lasting material.
Has a battery level indicator on the LCD screen.
The device also has a loud alarm that produces a noise of up to 85 dB.
Cons
It doesn't have a rechargeable battery. You'll have to replace it once it wears out.
It does not offer smoke detection.
It requires a monthly payment for the dispatch service.
Unlike other X-Sense products, the X-Sense XC04-WX smoke detector does not show temperature values.
How does it work?
The X-Sense XC04-WX is an electrochemical smart carbon monoxide detector with three electrodes.
It uses a gel (a non-metallic liquid electrolyte that conducts electricity) to detect carbon monoxide and measure a chemical reaction within its sensors (electrodes).
When the chemical reaction reaches a specific measurement, or the electrodes change in electrical current, the sensor creates an electrical output relative to the CO level produced and sounds off the alarm.
Packaging
The XC04-WX comes in a compact package that contains the following: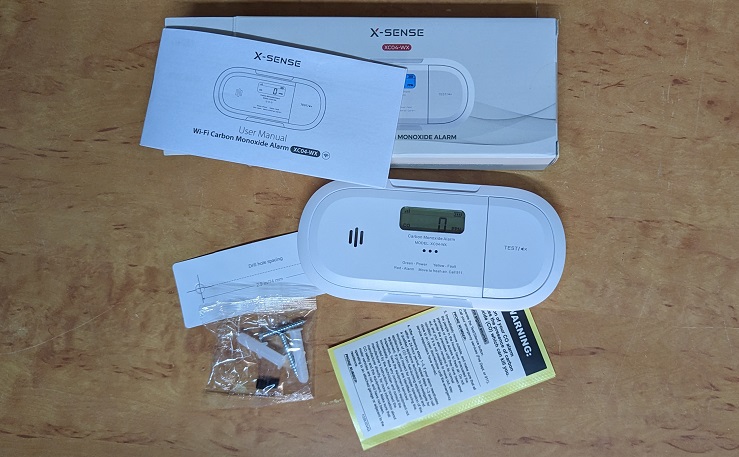 1 carbon monoxide detector.
A user manual.
2 mounting screws.
A drill hole spacing template.
2 warning stickers
2 anchor plugs
1 battery
The total weight of the item is about 4.6 ounces.
Features of the X-Sense XC04-WX Smart Carbon Monoxide Detector?
The X-Sense XC04-WX Smart CO detector has many features that allow it to detect carbon monoxide levels in your home. They include:
Wi-Fi connectivity: You can connect it to the X-Sense Home Security app via a 2.4 GHz Wi-Fi network.
LCD display: The LCD helps you read the levels of CO in your home. It also has red, green, or yellow lights to show the alarm's status.
Silence/Test button: The silence button allows you to silence false alarms and test the unit's functionality.
CO concentration memory: It has a peak carbon monoxide concentration memory to show you the highest CO concentration since the last time you reset it.
Figaro CO sensor: The Figaro CO sensor works by accurately monitoring carbon monoxide levels in the house, ensuring protection for ten years.
Battery: The WXC04-WX has a replaceable battery. You can monitor its status through the battery level indicator on the LCD screen.
How does the X-Sense XC04-WX compare with other X-Sense carbon monoxide detectors?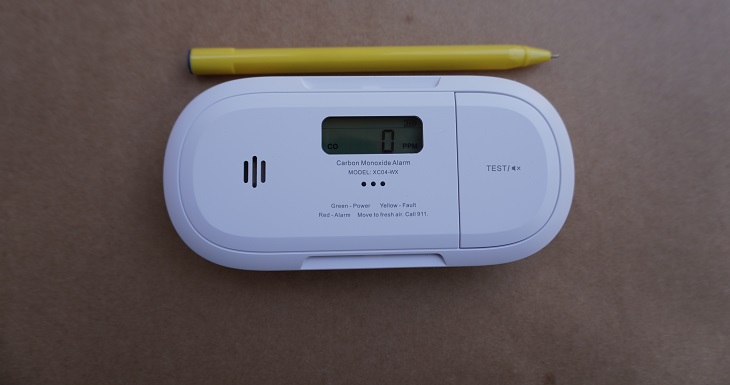 Just like the XC01-R, the XC04-WX uses electrochemical sensors to detect CO levels in a room. But the difference is that the XC01-R does not support the home security app. This is inconvenient since you cannot get a notification when the device detects CO levels while you are away.
If your intention is to detect smoke and fire other than CO, consider getting the XS01-WT. Note that you cannot use it to detect CO levels. However, it makes more sense when you use it together with the XC04-WX to detect smoke, fire, or CO instantly.
The idea of having two separate devices might not be ideal for all. And that's where the SC07-W comes in. It combines both smoke and carbon monoxide detectors. The only disadvantage is it is bulky compared to the XC04-WX.
Finally, there is the SD20-W which only detects fire and smoke but not carbon monoxide. Therefore, you may need the XC04-WX and SD20-W to detect fire, smoke, and CO levels in your room.
How to install the X-Sense XC04-WX Smart Carbon Monoxide Detector
Before you do anything, read the instruction manual that comes with the X-Sense XC04-WX smoke detector. Next, confirm that you have the alarm unit, two screws, and two anchor plugs.
Here are the wall mounting installation steps.
Remove the indication sticker from the packaging.
You will see hole locations on the sticker.
Draw two screw holes based on the layout and size of the mounting holes on the back of the unit.
Drill the holes to about 1.18 inches deep.
The distance between the centre of the two holes should be 2.9 inches.
Mount and lock the alarm into place.
At this point, you can test the device by pressing the Test button.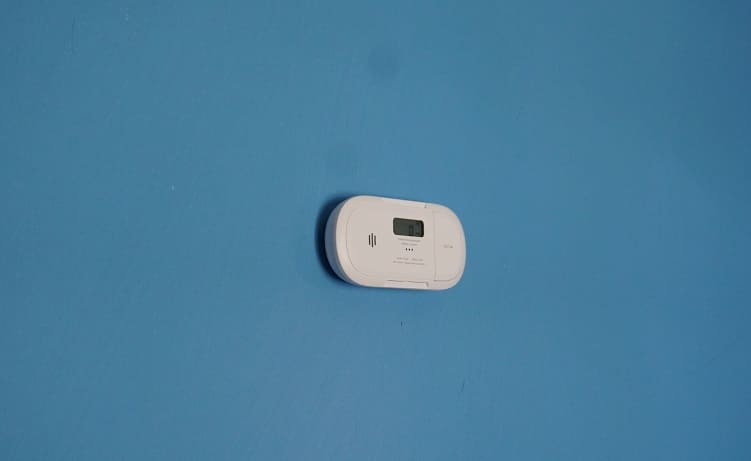 Note: You do not have to mount the alarm on a wall. Instead, you can use the two stands built into the design to position it on a flat surface like a shelf.
Understand that the best place to install the carbon monoxide alarm is in any room containing a fuel appliance. However, you can install it in any room to help keep its occupants safe and aware of CO levels.
How to connect the XC04-WX Carbon Monoxide Detector to Wi-Fi
Connect your phone to your home Wi-Fi network and enable Bluetooth.
Launch the X-Sense Home Security app and tap the + icon at the top right section of the homepage.
Select Carbon Monoxide Alarms, then Wi-Fi CO Alarms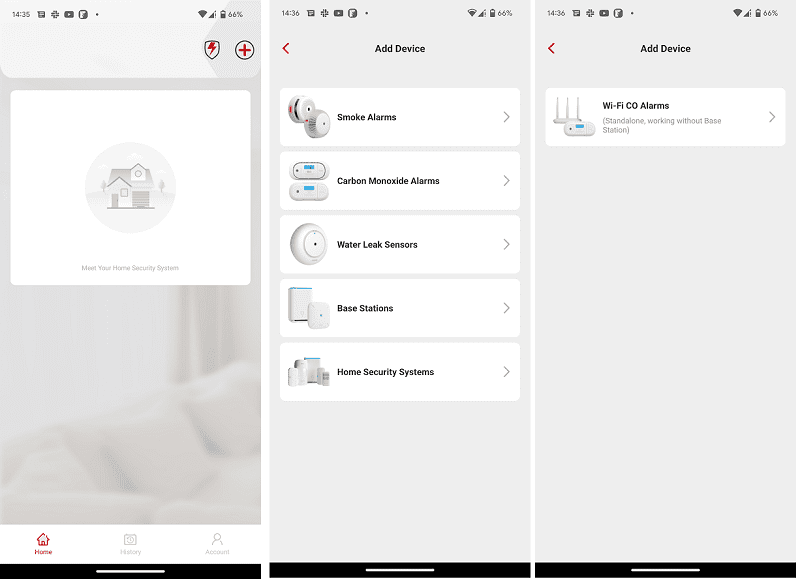 Follow the instructions to remove the battery-insulating film from the XC04-WX.
Tap Create New Home. Enter your preferred Home's name, and select the country and rooms available. Tap Create.
Add your device Name and select the room where you'll place it. Tap Next.
Wait for the device to be added via Bluetooth. It will also be connected to your Wi-Fi in the process. Tap Finish once the device has been added.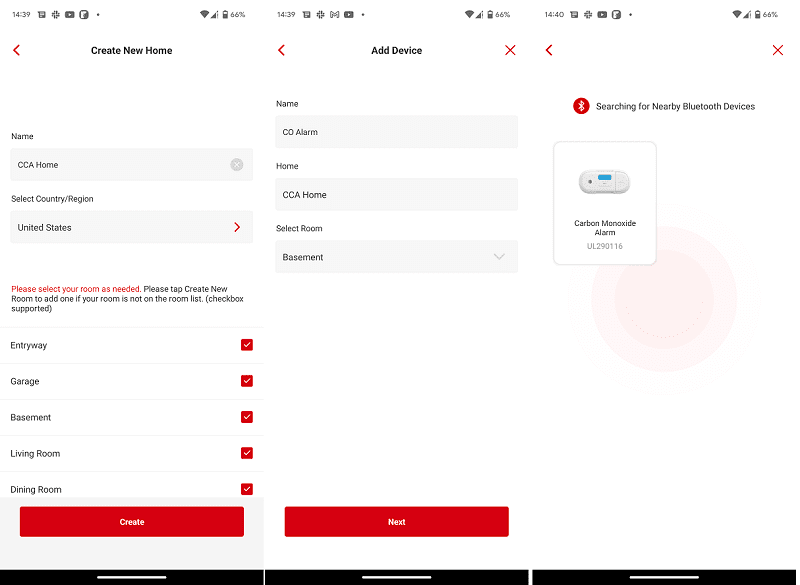 Enable app permissions for Location and Nearby Devices if you haven't already. You can then add a different device or tap Finish.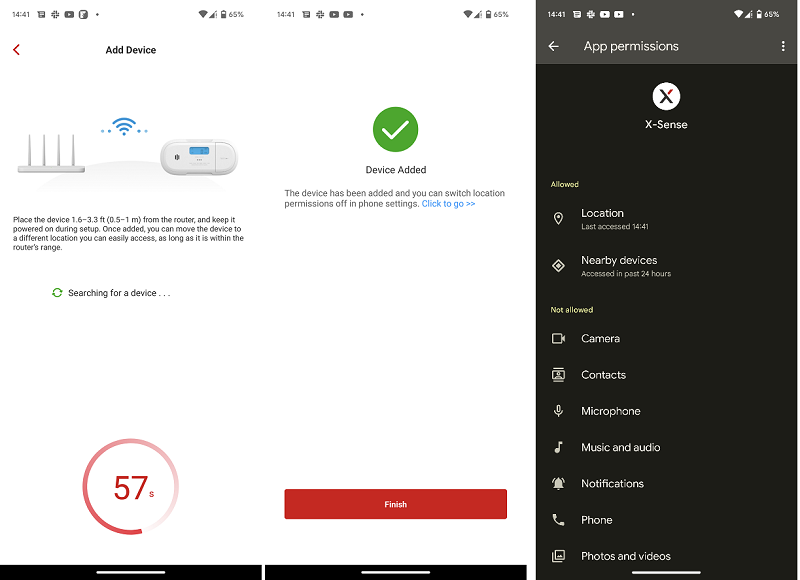 You should see the Device added with a green Online indicator and the current CO levels in that particular room.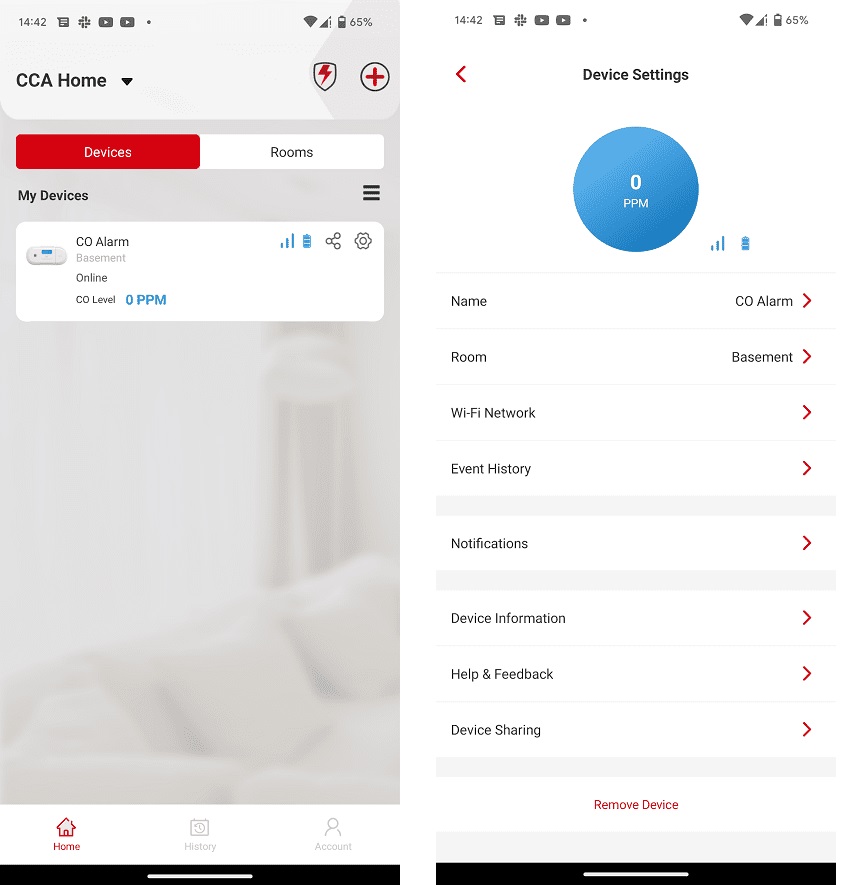 How much does it cost?
The XC04-WX is one of the market's most affordable carbon monoxide detectors.
You can buy it from the official X-Sense store for $39.99 or from Amazon.
Is the XC04-WX worth your money?
Absolutely. While it is easy to ignore having a CO detector, these tiny devices can save your life, loved ones, and property.
I have tested the XC04-WX and noticed how quickly it responds to rising CO levels. Its alarm is loud enough, and notifications are prompt. At its price, it is a must-have for every homeowner.
However, if you need something that can detect smoke, fire, and CO, consider the options we mentioned above.