Carbon monoxide is responsible for over 400 deaths in the USA every year. On the other hand, over 3,000 people lose their lives to fires yearly.
It helps to have a system that can warn you in case of a fire outbreak or CO build-up in your home. The X-Sense SC07-W is one device that combines a smoke and carbon monoxide alarm to enhance your safety.
The concept of a combined smoke and carbon monoxide detector is to detect a fire or carbon monoxide gas as early as possible to give you and your family enough time to exit a building.
In both situations, time is of the essence. That is why the X-Sense SC07-W will alert you by beeping.
Even better, it comes as a network of 6 devices you can place strategically. When one goes off, it triggers the other 5. This makes it easier for all occupants in the home to be aware of the emergency.
Enjoy
20% off
all products when you purchase directly from X-Sense's official website.
Visit X-Sense
and use the code
CHTG0120
at checkout to get your discount.
Is the X-Sense SC07-W smoke and carbon monoxide detector worth it?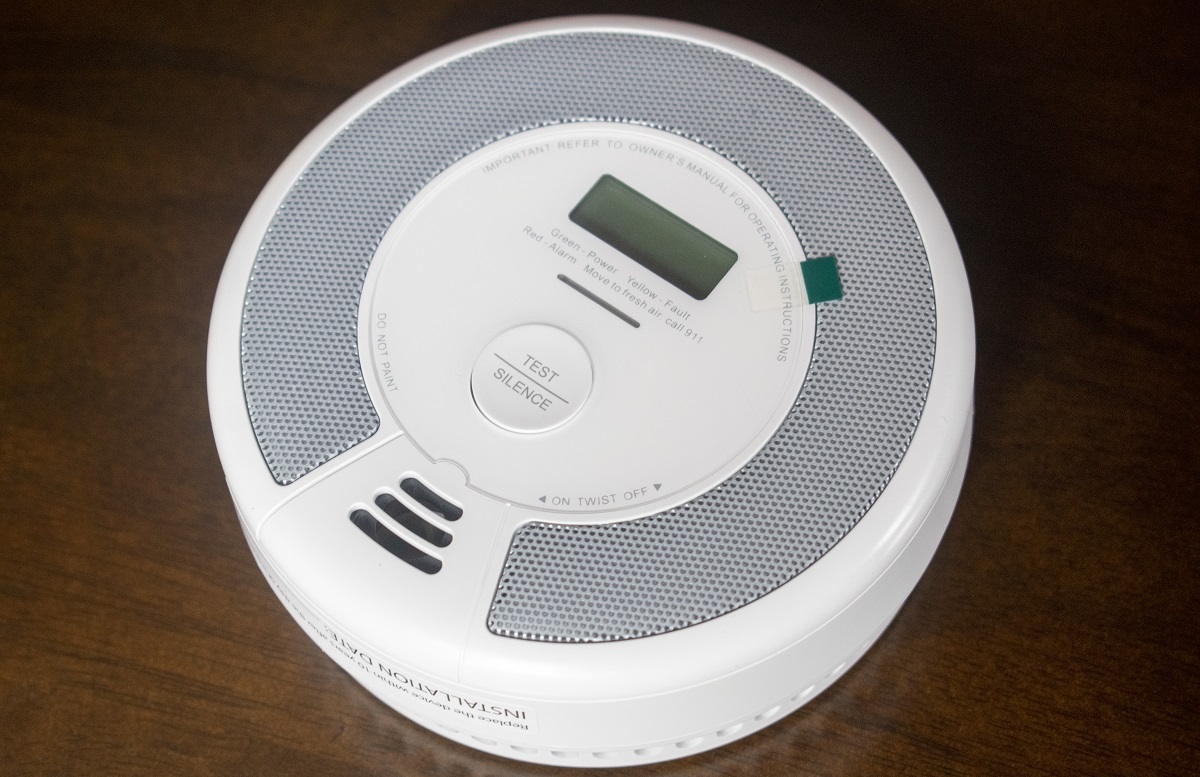 Imagine going to bed knowing that you have a safety net around your home that can protect the entire family from fires or CO buildup.
That's the feeling the X-Sense SC07-W gives you. This interconnected combination of smoke and carbon monoxide detector is an essential device in every home.
Unlike other detectors, the entire X-Sense SC07-W network will start beeping once one is triggered.
Once you've installed this smoke and carbon monoxide detector, you won't have to worry about it for 10 years –which is how long the built-in lithium battery is designed to last.
You'll also enjoy:
Wide coverage. The whole pack comes with 6 detectors and you can interconnect up to 24 of them wirelessly.
Has a display screen with important information such as the CO levels and battery status.
It has both electrochemical and photoelectric sensors that are reliable at detecting CO and smoke respectively.
Stays on for 10 years. You don't have to replace batteries in between.
It informs you which alarm is sounding, which makes it easier for you to address the issue quickly.
What are the pros and cons of the X-Sense SC07-W
No electronic is perfect and the X-Sense SC07-W smoke and carbon monoxide detector is no different. Without a doubt, the device comes with a whole range of impressive features. But there are also a few drawbacks that many X-Sense SC07-W reviews haven't pointed out.
Let's dig into the pros and cons.
Pros
Highly effective: It detects smoke and carbon monoxide instantly thanks to its effective photoelectric and electrochemical sensors.
Quick and accurate alerts: You will be alerted of a potential fire or carbon monoxide dangers through beeps. Its alarms are loud at 85 dB at ten feet or three meters.
Can detect smoke from fast-burning and smoldering fires: You'll even get to know of leaks from faulty fuel-burning appliances.
Easy-to-read and informative LCD screen: It shows you carbon monoxide concentrations in your home in real-time.
Has a 10-year battery: With its powerful lithium battery, you will be able to monitor your home continuously without interruptions.
Easy to install: You don't even need expert help.
Doesn't mess with your décor: Its elegant design and small footprint will easily blend into your home's décor. Besides, it gives you that smart home feel.
Furthermore, this X-Sense SC07-W review determines that the detector meets all standards for safety smoke and single and multiple station carbon monoxide alarms.
Cons
Incompatible with existing mounting plates: You'll have to drill in the plates that come with this smoke and CO detector.
The Battery is not replaceable: Once the battery depletes (around 10 years from the installation date), you'll have to dispose of the detector and get a new one.
How the X-Sense SC07-W detector works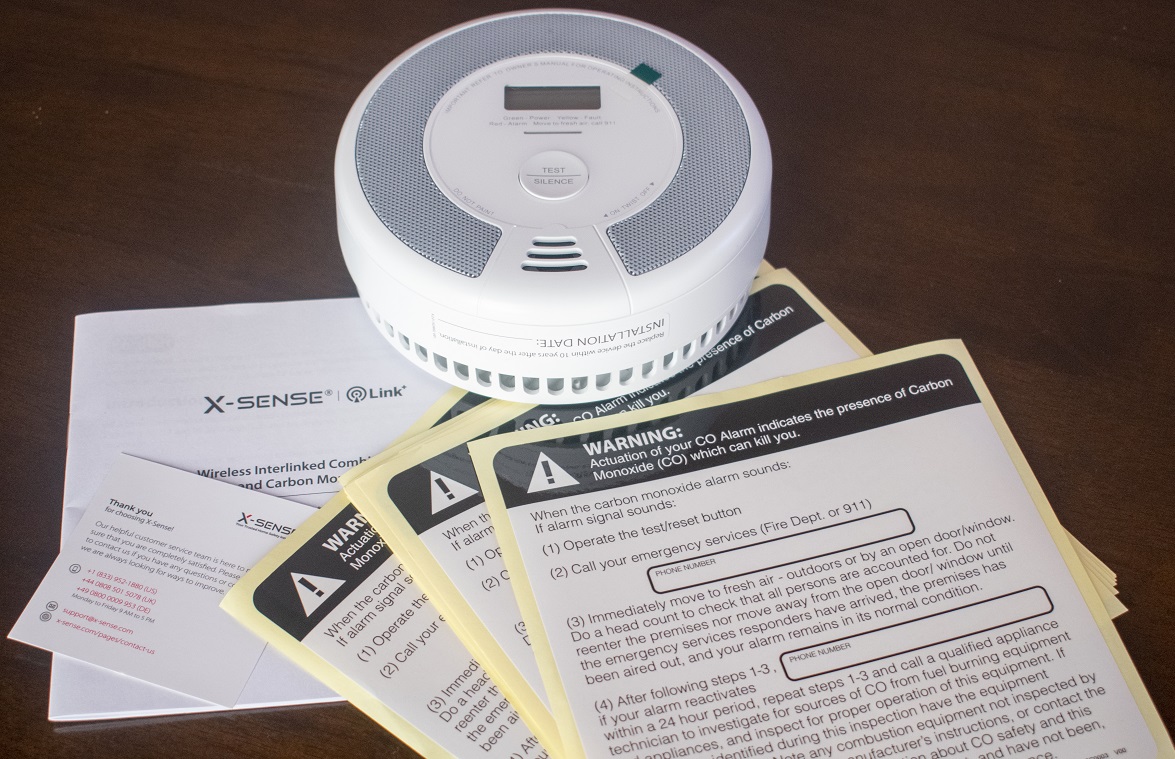 The X-Sense SC07-W combination smoke and CO detector (2-in-1) has two crucial sensors:
Photoelectric
Electrochemical
The photoelectric detector uses a beam of light to detect the presence of smoke from fast-burning and smoldering fires.
When smoke particles float in the house and into the light beam, the light reflects off them and towards a small chamber, which sends an electronic signal to activate the alarm.
On the other hand, the electrochemical sensor uses electrodes submerged in chemical baths. They detect carbon monoxide leaks from faulty fuel-burning appliances.
When a home has any presence of carbon monoxide, the electrodes in the chemical baths sense changes in electrical currents.
If the levels are high, in this case, CO levels above 30 ppm, the changes in electrical currents will trigger the alarm. You can then find ways to ensure carbon monoxide dissipates from your home and fix the leakage.
This dual-sensor smoke alarm with a carbon monoxide detector will continuously monitor deadly threats in your home in a single device.
Features of the X-Sense SC07-W smoke and carbon monoxide detector
The X-Sense SC07-W smoke and carbon monoxide detector have several features that work together to detect smoke and high levels of carbon monoxide in a home.
They include:
1. Intelligent chipset
The technology inside a smoke and CO detector is essential for it to work perfectly. The X-Sense SC07-W comes equipped with a state-of-the-art chipset that delivers rapid and accurate alerts of potential smoke and carbon monoxide dangers.
2. Informative LCD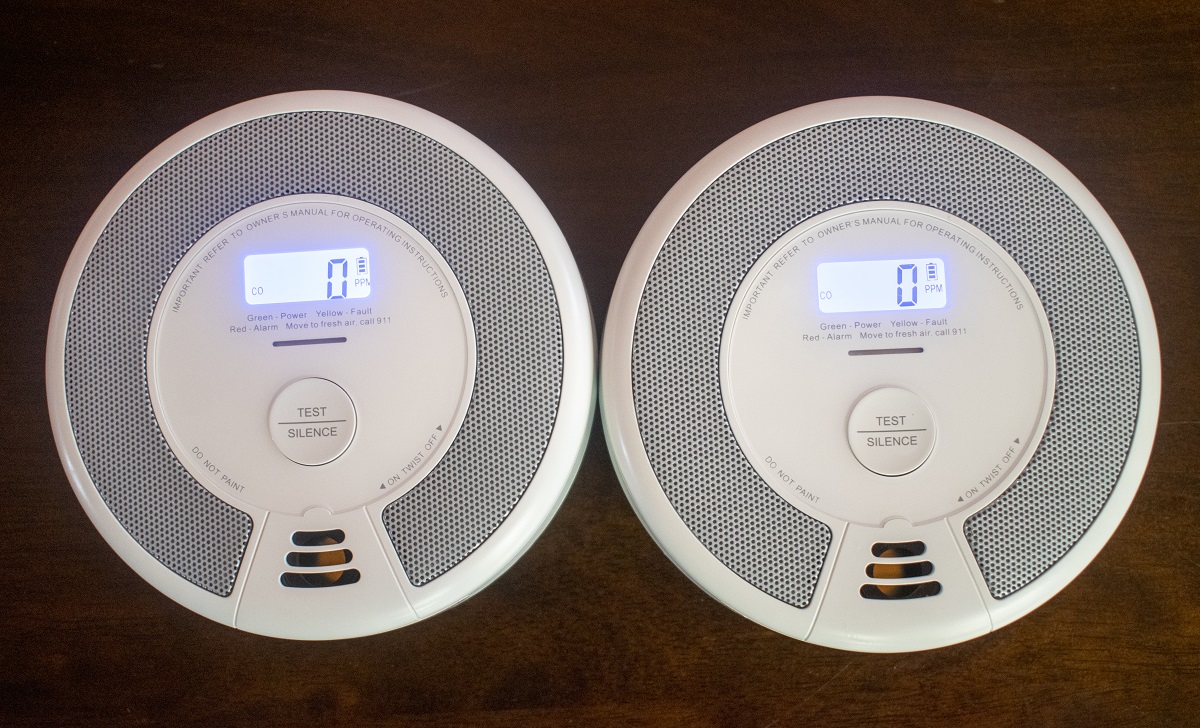 The X-Sense SC07-W has a bright LCD display (you can turn it off too) that displays real-time carbon monoxide concentrations in your home. The LCD makes it easier to determine whether your home is nearing dangerous CO leaks.
Furthermore, the LCD is easy to read and will give you other information, including battery status and the alarm's working status.
3. LED indicator
The LED indicator will tell you the working status of the entire interconnected system at a glance.
The indicator can light red, green, or yellow. The colors have different meanings, including powering on, standby mode, alarm mode, test mode, silence mode, low battery warning, fault, or end of life.
Notably, the red LED indicates danger, yellow indicates a malfunction or low battery, and green indicates normal operation.
4. Self-check function
The device automatically performs a self-check every 60 seconds. It then notifies you of malfunctions through a beeping pattern or flashing LED.
5. 10-Year Battery
The X-Sense SC07-W combination smoke and carbon monoxide detector come with a 10-year lithium battery.
The battery is powerful enough to provide continuous power and ensure the detector operates optimally without replacing it.
But once the battery's lifetime ends, you will have to replace the smoke detector.
6. Wireless interconnection
The X-Sense SC07-W allows for an expandable wireless safety network. You can use it to install up to 24 X-Sense wireless alarms to protect your home entirely.
That means when an alarm from a different corner of the house goes off, the rest will activate and alert you of the danger.
7. Quick location alarm
The device has a quick location alarm since you can connect up to 24 wireless alarms in a safety network. It will allow you to determine the source of the danger and give you time to take action.
Design and size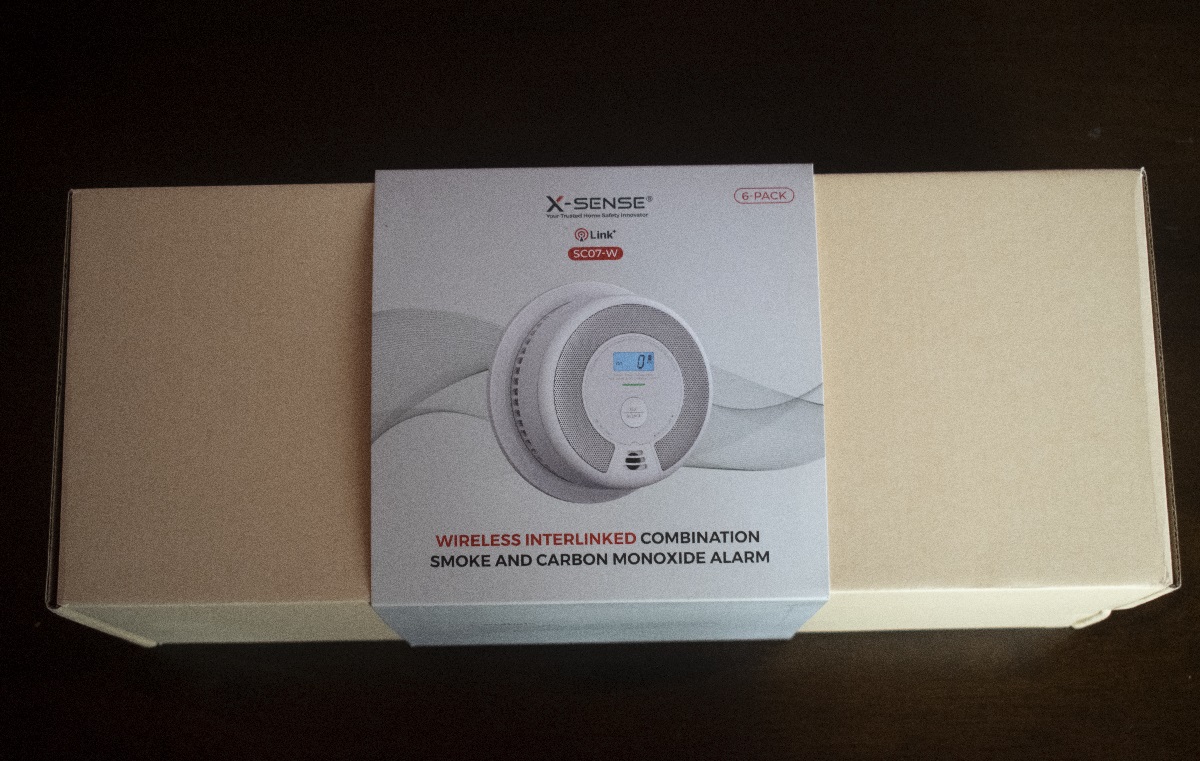 The X-Sense SC07-W smoke and carbon monoxide detector weighs 0.66 pounds or 300 grams and measures 5.7 x 5.7 x 2.0 inches (146 x 146 x 51 mm).
Its small size and weight mean that you can easily install it on the wall or ceiling. Furthermore, the alarm's exterior is made using a polycarbonate and ABS plastic blend to ensure strength and heat resistance.
Aesthetically, the SC07-W has a great design and can fit in any interior décor.
When you purchase the X-Sense smoke and CO detector, expect the package to contain one alarm unit, one mounting bracket, three screws, three anchor plugs, and a user manual.
You can opt for the 6-pack with 6 alarms and 6 mounting brackets, each with screws and anchor plugs.
How much does the X-Sense SC07-W cost?
The X-Sense SC07-W costs $39.99 from the official X-Sense store if you only want one pack.
A pack of three costs $109.99. However, if you want a pack of six, you will have to pay $239.99 from online stores such as Amazon.
Does the X-Sense SC07-W require a professional to install?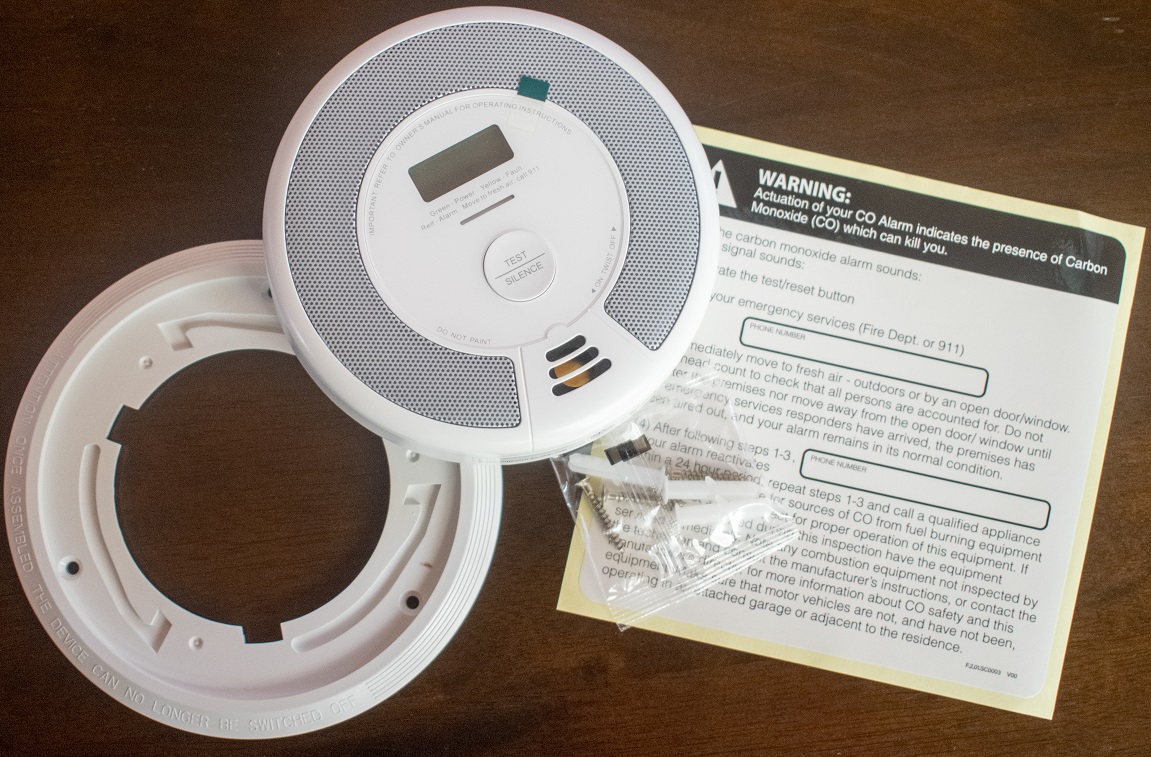 An advantage of the X-Sense SC07-W is the ease of installation and use. Ideally, the alarm comes with a few installation units, making it easier for you to install.
These are the steps I followed to mount the detectors:
Drill three 6.0 mm holes in the wall or ceiling.
Insert the plastic anchor plugs into the holes using a hammer.
Attach the mounting bracket to the surface of the wall or ceiling using the three screws provided.
Push the detector into the bracket and twist it anticlockwise to finish the mounting.
Once you've mounted it, press the Test/Silence button on the alarm to test it.
It is also helpful to follow the user manual to identify the best locations for mounting the detector.
Generally, the best places to install the alarm include the bedroom and walkways. Avoid installing the alarm in a basement or furnace room.
Does the X-Sense SC07-W require maintenance?
Maintenance is necessary to ensure that the X-Sense SC07-W combination smoke and carbon monoxide detector is in good condition and works optimally.
Here is how to maintain the unit:
Test the smoke and carbon monoxide detectors once every four weeks to ensure that the alarm sounds and indicators work.
Clean the alarm cover and vents monthly to remove dust and dirt. You must remove the detector from the wall or ceiling to clean it. When cleaning, you should only use a brush attachment and avoid detergent or solvents.
Avoid spraying hair sprays, air fresheners, or other aerosols near the alarm.
It is also helpful to ventilate the area near the alarm, especially after using household cleaning supplies or contaminants.
Is X-Sense SC07-W a good smoke detector?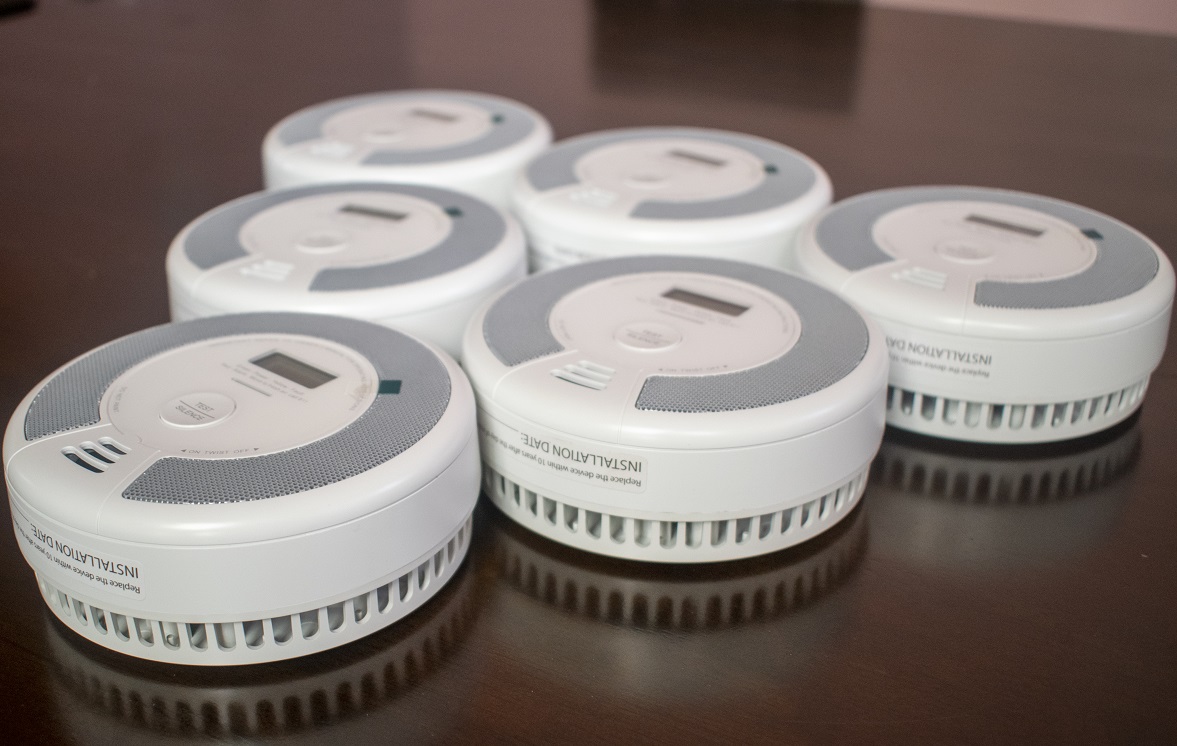 The X-Sense SC07-W is an excellent smoke detector for your home. It is reliable, has a long lifespan, and will alert you immediately it detects smoke or high levels of CO gas.
Furthermore, X-Sense allows you to interconnect up to 24 alarms in a wireless safety network.
If one unit detects smoke or carbon monoxide in one room, it will activate the alarms in all rooms to warn you to go to safety or take immediate action to avoid damage or a health hazard.
More importantly, unlike most smoke detectors, you won't have to replace batteries every now and then.
So, the X-Sense SC07-W is a powerful, effective, and convenient smoke and CO detector that will enhance your home's safety. I recommend the detector for both homes and offices. You can find it on X-Sense's official website or on Amazon.