Have you ever entered a bathroom and got welcomed with an unpleasant odor and blamed it on the previous user? Or, have you ever used a bathroom, and the smell you left behind made you feel like crap?
Well, you can say goodbye to such an unpleasant experience by using Poo-Pourri, a poo smell spray (available on Amazon). It promises to prevent odors from entering the air and keeps your toilet smelling fresh. But does Poo-Pourri work?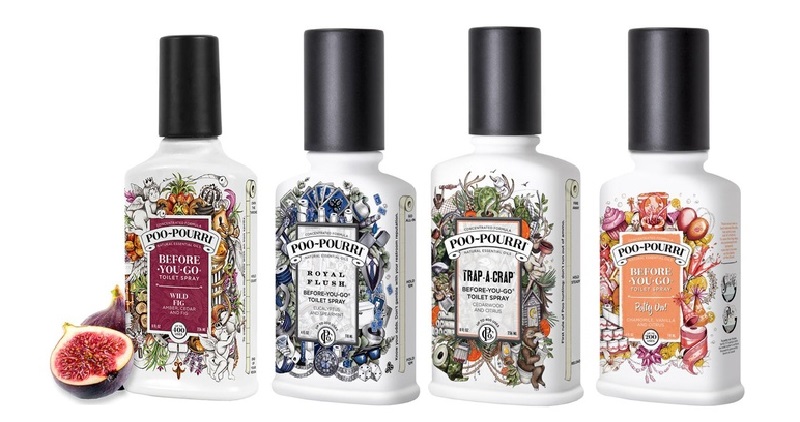 Poo-Pouri uses a combination of natural compounds and essential oils. When you spray it before using the bathroom, it will create a barrier on the surface of the water to trap odors.
As a result, your bathroom will not smell like crap. Instead, a pleasant smell will escape from the toilet bowl, which is the scent you selected. Thus, it guarantees you will get a pleasingly odor-free laxation. The advantage is Poo-Pouri comes in many aromas.
How to use Poo-Pourri
You can use Poo-Pourri in three simple steps:
Give the bottle a little shake.
Spritz the toilet bowl before using the bathroom. The product will create a barrier on the water surface and trap the odors below it.
Proceed with your business as usual. Rather than the traditional smell, Poo-Pourri will create a refreshing blend of natural essential oils that will dissipate in the air.
Once you leave the toilet, it will smell better than you found it.
Note that you do not need to spray the product in the air. Its primary usage is inside the toilet bowl.
Should you spray Poo-Pourri before or after?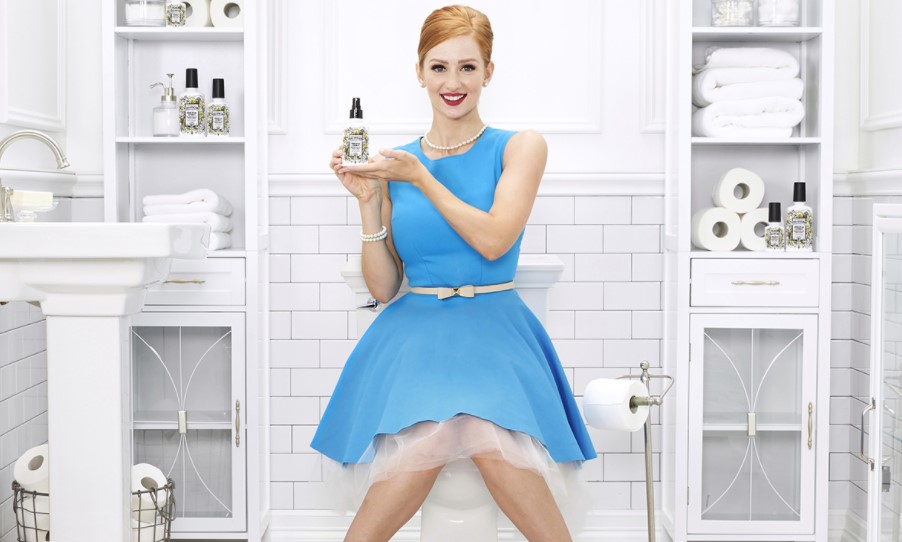 The best way of using the product is to spray it before pooping. That way, it will create a layer in the water and trap the unwanted odors from escaping. It will release the aromas in the air while you do your business, leaving the bathroom smelling fresh.
Three to five drops of the essential oils will be enough to ensure a pleasant experience. But if you want to get some gas-pass protection, lightly spritz a spray of Poo-Pourri into the air, post-loot.
What ingredients does Poo-Pourri have?
Poo-Pourri has these ingredients:
Water – acts as a universal solvent.
A proprietary blend of essential oils and surfactant – acts as a fragrance.
Limonene – works as a fragrance.
Citral – an element commonly used in soap products.
Citrus limon (L) Burm. F. – lemon peel essential oil used as a fragrance.
Cineole – essential oil with an herbaceous, fresh scent.
Citrus grandis peel oil – works as a fragrance.
Litsea cubeba oil – works as a fragrance.
Although Poo-Pourri has many other ingredients, it only uses natural elements to make the product.
What is the best Poo-Pourri scent?
It is not easy to determine the best Poo-Pourri scent because people have different tastes and preferences. However, here is a list of some scents that are worth considering:
Apple Cider: It contains a seasonal blend of cinnamon, ginger, and apple natural essential oils.
Lavender Peppermint: It offers an uplifting blend of lavender, citrus, and peppermint natural essential oils.
Lavender Vanilla: It has a comforting blend of vanilla, citrus, and lavender natural essential oils.
Original Citrus: It contains a blend of lemon, bergamot, and lemongrass natural essential oils.
Pink Citron: It combines strawberry, citron, and rock candy natural essential oils.
Pumpkin Chai: Contains a soft seasonal blend of pumpkin, chai, and citrus natural essential oils.
Royal Flush: it combines spearmint and eucalyptus natural essential oils.
Tropical Hibiscus: It has a refreshing blend of hibiscus, apricot, and citrus natural essential oils.
Poo-Pourri also has many products that contain different scents, such as juniper woods and vanilla mints. You can find all of them on Amazon or from the manufacturer's website. All fragrances will work by preventing odors from escaping during pooping.
Is Poo-Pourri bad for plumbing?
All Poo-Pourri products are not bad for plumbing. They use a natural biodegradable formula and disintegrate fast after flushing. The ingredients contained in the fragrances have the same elements found in household cleaners.
Once you spritz it in the toilet bowl, it will not leave any residue. Also, the components will not clog your pipes or eat the plastic pipes typical with toilet plumbing.
Does Poo-Pourri expire?
All Poo-Pourri products do not have an expiration date. That could mean they do not expire. The fragrances have natural essential oils that do not spoil as food does. However, they tend to change over time. But in most cases, it is challenging to determine the substance into which they change.  Thus, inhaling them at this point may be dangerous.
Consider using Poo-Pourri within four years of purchase. Also, ensure to shake the bottle before spraying. Generally, pay attention to changes such as the smell since you opened the product, the color of the liquid, and the consistency, whether it is thinner or thicker than when you bought it. If it has become cloudy, throw it away.
What are the alternatives to Poo-Pourri?
If you do not prefer Poo-Pourri, here are some alternatives you can use:
One-Drop is a product used to eliminate bathroom odors. A single drop in the toilet bowl before pooping will deliver a pleasant and fresh fragrance. It will also help to reduce unpleasant smells that dissipate in the air after defecating.
Mask Before-You-Go is a bathroom deodorizer that works by trapping and removing odors after pooping. It uses high-quality essential and fragrance oils to mask toilet smells. The product is not harsh or overpowering. Whenever you use it, it will leave your bathroom smelling fresh and divine.
Air Wick V.I.P works by creating a protective layer of fragrance that traps embarrassing odors in the toilet bowl before they escape. When you spray at least three drops directly into the bowl, it will trap the smells under the surface and releases a fragrance that leaves the bathroom smelling better than before you used it.
Conclusion
Poo-Pourri promises to give you a pleasingly odor-free laxation. To do that, you have to use the poo smell spray before pooping. The product is safe to use because it uses all-natural ingredients and biodegradable formula. It will not destroy the toilet plumbing or clog the pipes.
You can choose from up to 15 scents, including lemon, eucalyptus, citrus, and lavender, among others. But you can also use alternative products such as One-Drop, Mask Before-You-Go, and Air Wick V.I.P.
Related