A smelly shoe can destroy the mood. If you are the wearer, it can be pretty embarrassing.
So, why should you cope with the discomfort of smelly shoes or lose your self-esteem over something that can be fixed easily?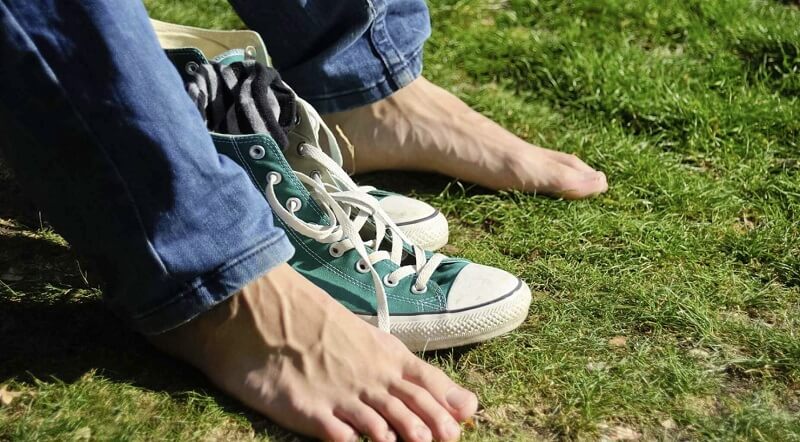 You see, the smell comes about when bacteria grow in the moist parts of your shoe. Sweat is the biggest contributor to the raised moisture levels. If your feet sweat, they provide an environment that allows bacteria to thrive.
Since you can't prevent sweaty feet easily, the simplest solution is to find something that breaks down odors even before they are released. Deodorizers and odor eliminators do this job quite well. However, it isn't just any of them.
Here we will look at the most effective and best shoe deodorizers and odor eliminators. We've spent hours researching to help you avoid throwing money at what doesn't work.
But first, as you search for a shoe deodorizer, there are several factors that you should take into consideration.
Factors to consider when choosing a shoe deodorizer
Deodorizing agent: To be effective, it should provide a long-term solution for shoe odor, as you will be wearing the shoes repeatedly. It is important to consider the material's durability in deodorizing and eliminating odors.
Value: You should choose a deodorizer that can add more value, including not only getting rid of the odor but also eliminating germs and bacteria to preserve your feet.
Cost: A cost-effective deodorizer will serve you better in the long term as you can comfortably afford it and will be available whenever you need it.
Best shoe deodorizers and odor eliminators
If you want to know more about these products, here is a complete guide to the best shoe deodorizers and odor eliminators in the market.
1. Lumi Outdoors shoe deodorizer
The Lumi Outdoors natural deodorizer spray odor eliminator and freshener is the best shoe spray for smelly feet in the market.
The spray uses natural and strong essential oils such as lemon, tea tree, and peppermint to help absorb and eliminate odors. These ingredients not only make it smell quite nice, but they are also safe.
For maximum efficiency, you will be required to shake the bottle well as the oils tend to separate naturally. After a proper shake, spray in the inner parts of your shoes in as many locations as possible and repeat this process daily.
Pros
Made from natural ingredients that make it safe to use repeatedly
Can be used on different types of shoes
It is excellent for feet odor removal
The spray is also usable on other apparel, such as gym bags and athletic gear
It is powerful to eliminate the odor instantly
Cons
The fresh fragrance only lasts 24 hours
If you are looking for a convenient product that can quickly deodorize your stinky sneakers, Lumi Outdoors shoe smell spray may just be the right product as it is readily available and easy to use.
2. Moso Natural purifying deodorizer eliminator

This product is one of the best odor eliminators for shoes. It is essentially small enclosed bags of activated bamboo charcoal that can be inserted in shoes to absorb unpleasant odors.
The Moso Natural small charcoal shoe inserts absorb excess moisture and other pollutants to promote shoe freshness. This shoe deodorizer is reusable for up to 2 years.
Pros
They are easy to use as they don't require activation
Continuous shoe deodorizers. It can be used repeatedly for up to 2 years
They are safe and do not produce toxic compounds
They prevent mold growth
Cons
It can be affected by excess water. You will have to dry them in direct sunlight.
It can only be used for one pair of shoes at a go.
If you are looking for an inexpensive odor eliminator for your shoes, these bamboo charcoal bags are the right product.
3. Foot Sense natural smelly foot powder

Foot Sense natural smelly foot powder is also one of the best solutions for smelly feet. The deodorizer comes in a powder form that you can easily sprinkle on your feet.
Its primary ingredient is zinc oxide which protects feet from bacteria, fungi, and athlete's foot. You should apply it daily during the first week and then proceed to use it only when necessary.
Pros
It lasts 4 times longer than other shoe deodorizers
It is an effective deodorizer for athletic gear and equipment
Made from natural ingredients
It is effective in deodorizing many pairs of shoes
Cons
It is expensive compared to other deodorizers
The quantity provided in the single pack is little for the price offered
If you are looking for a powder odor eliminator to stop your feet from smelling, then Foot Sense is one of the best choices.
4. Scholl's UltraCool Insoles for shoe odors

So, what makes Dr. Scholl's UltraCool Insoles part of this list? These soles aim to keep your feet cool and prevent sweat from forming in the first place.
The insoles are fitted with Odor-X technology that helps to sustain a cool temperature and eliminate any occurrence of odor.
They are further perforated to enhance air circulation and further increase the cooling effect for the feet.
The odor-eating insoles are fitted according to shoe size, and you can easily insert them into your shoes. Besides, they are comfortable.
Pros
They provide shock absorption
Very comfortable for those who wear shoes for a long time.
The soles are easy to use
You'll only replace once every 6 months
Cons
It may not work for all types of feet
They pop out when used with low-sided shoes
If you spend most of your time outdoors, Dr. Scholl's UltraCool Insoles can provide the cooling your feet need for better odor elimination.
5. Sof Sole Sneaker Locker Deodorizer

If looks could mean anything, then these smiley faces on Sof Sole deodorizers show exactly how you will feel after when you discover, your feet aren't smelly anymore. The product comprises a pair of shoe deodorizing balls.
To initiate their use, you will need to twist and open the balls. Then you can place them in your shoes where they will eliminate the odor and replace it with a new and fresh scent.
When you do not need the balls, you should shut them to retain the remaining scent for later use.
Pros
Their round design allows them to fit in smaller and dark spaces in the shoe
They are easy to use
The scent lasts up to six months
They can fit all shoe types and sizes
Cons
The fragrance is overpowering for people with allergies
They may not work effectively if underutilized
The deodorizing balls may work for you if you are searching for an economical and durable shoe odor eliminator that can help clean the shoes you wear frequently.
Conclusion
Smelly shoes and feet can be quite a nuisance. However, this guide provides you with the best shoe deodorizer and odor eliminators in the market to help you overcome this challenge.
Any of the above products that best fit your schedule will help you solve the stink problem once and for all.
Related Guides