A composite deck is a beautiful addition to your home. However, it accumulates dirt, grime, food and beverage stains, and mold over time.
The easiest and most convenient way to clean your deck is by using a pressure washer, but not everyone has access to one.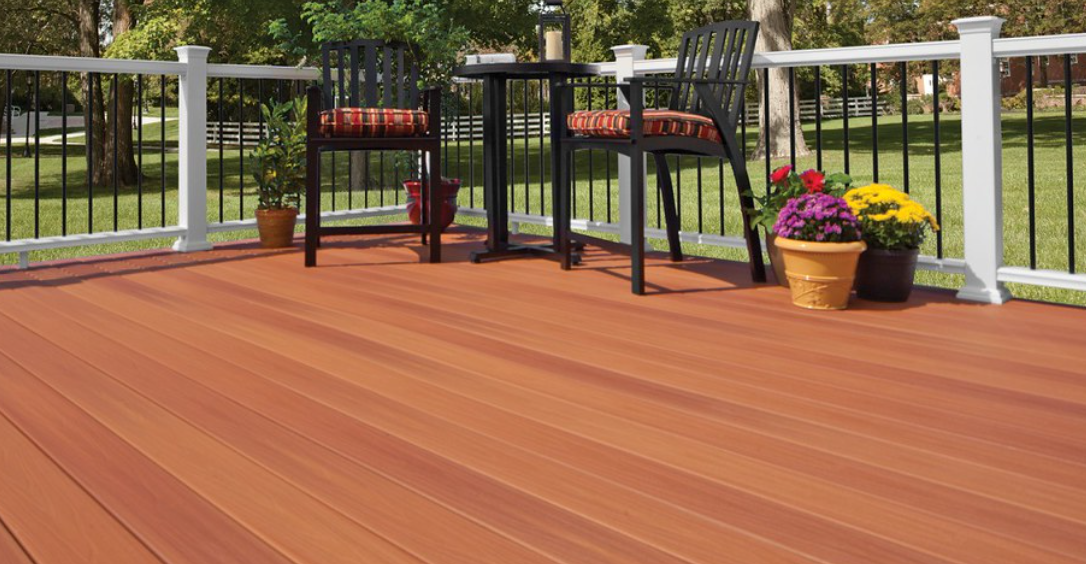 So, how can you clean a composite deck without a pressure washer?
Well, the best alternative to a pressure washer is handwashing. For this, you will require a few tools such as commercial or natural/homemade cleaners, a brush, and water.
You might require additional detergents to remove grease and stains, depending on the condition of your deck.
Although handwashing can be time-consuming and tedious, it is safer for your deck than using some machines.
Cleaning a composite deck using commercial cleaners
Cleaning solutions are your number one requirement for cleaning composite decking. However, you have to choose right as some typical household cleaners are too harsh and can thus damage your deck.
These are some of the best cleaners for a composite deck.
1. Simple Green Oxy Solve deck cleaner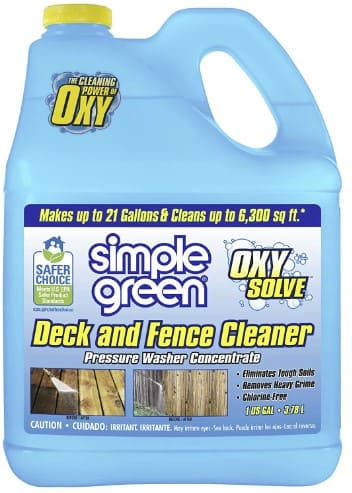 The Simple Green Oxy Solve is undoubtedly one of the best cleaners for composite decks.
It contains peroxide, which is environmental-friendly and very mild on your deck.
It is also very effective at removing grime, grease, oils, and stains.
2. TimberTech composite deck cleaner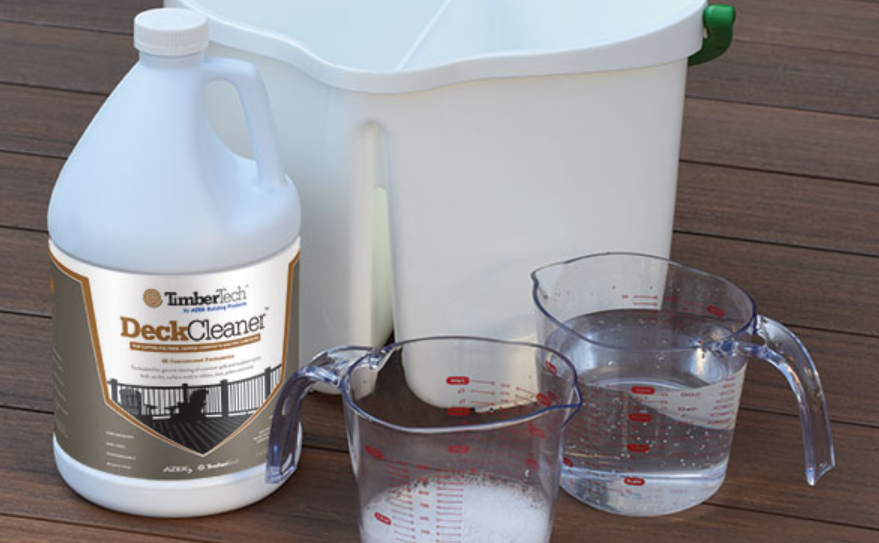 TimberTech composite deck cleaner is a versatile cleaning solution specially designed for cleaning TimberTech composite decks, porch, and railings.
It comes with a bio-degradable formula that is environmental-friendly and safe to use on your deck.
It is excellent at removing dirt, grease, grime, and stubborn spills and stains.
3. Defy composite deck cleaner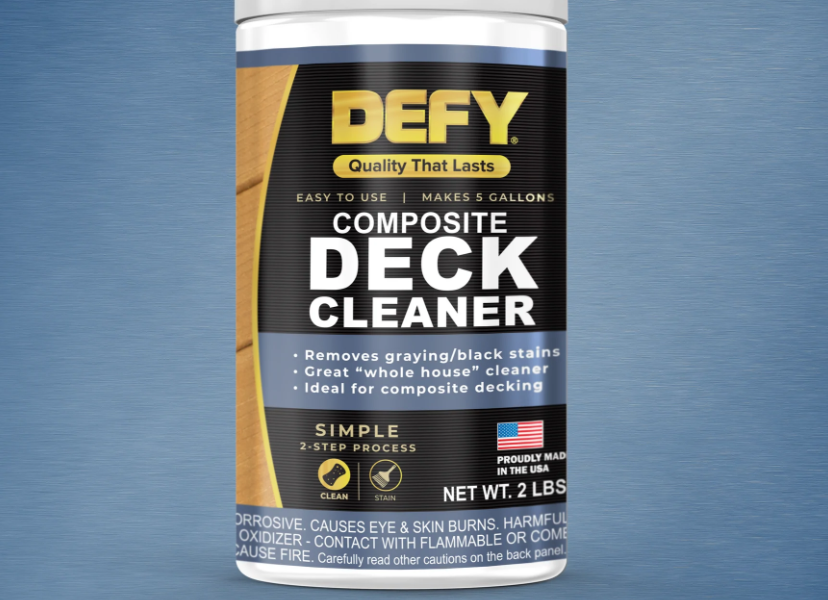 Defy composite deck cleaner is a powdered cleaner made from oxygenated bleach.
It is mixed with water, creating an excellent solution that eliminates stains, dirt, grime, mold, and mildew.
In addition, it is bio-degradable and won't harm your wood, unlike chlorine bleach.
4. Wash Safe Industries Composite Deck Cleaner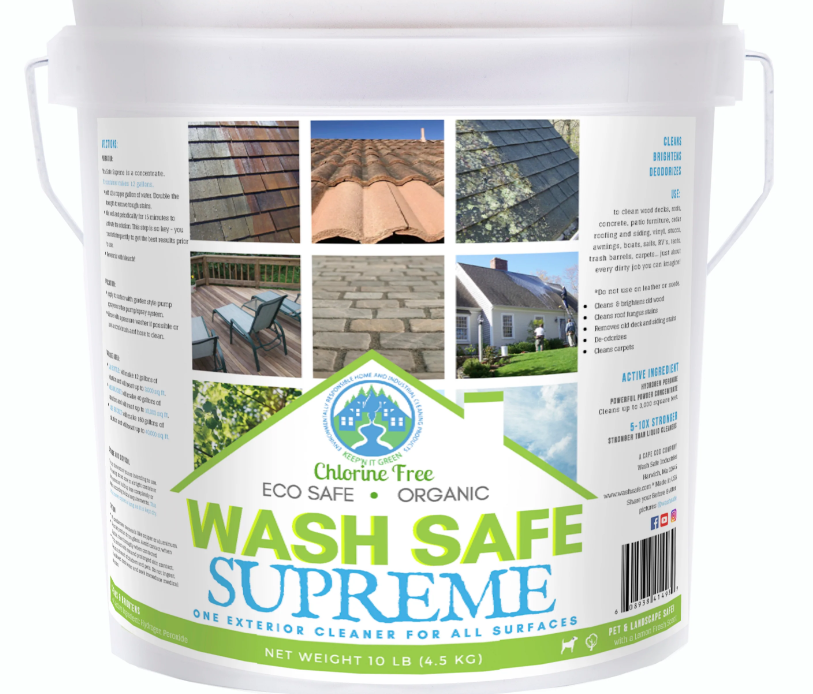 The Wash Safe composite deck cleaner is another great solution for cleaning your deck and other surfaces in your home.
It is made using a blend of surfactants and weak 5% chlorine bleach, making it safer and milder than average household bleach.
It offers excellent profound cleaning results, helping rid of stains, mold, algae, dirt, and grease.
How do you clean composite decking naturally?
While commercial composite deck cleaners are efficient, they can still contain a chemical formula. This means that some types can still be harsh on your decking, especially if you get the dilution instructions wrong.
If you are worried about damaging your decking, the alternative is to use a natural, homemade composite deck cleaner.
They include:
1. Liquid dish soap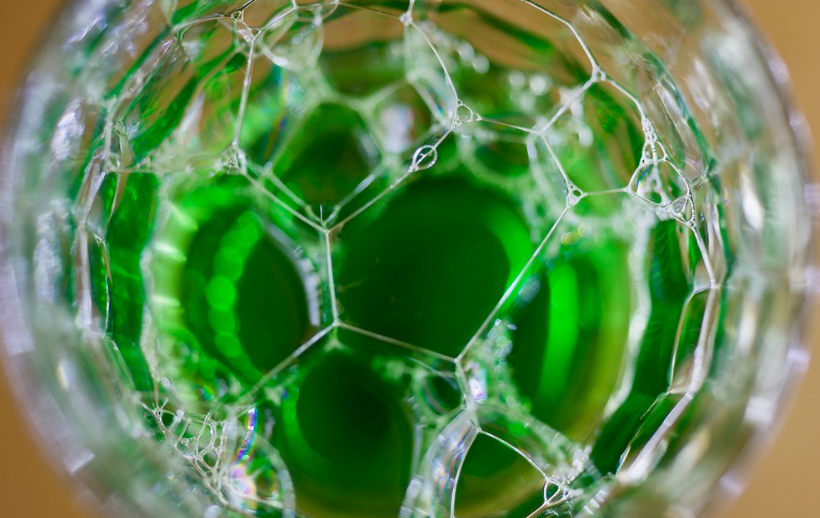 Liquid dish soap is one of the best homemade deck cleaners. It is less harsh than commercial cleaners and effectively removes stains, dirt, grime, and oils.
You can add a tiny amount of household bleach to the soapy solution for the extra strength needed to eliminate mildew and algae.
NOTE: To avoid damage, you should only use ammonia-free dish soap when cleaning composite decks.
2. Vinegar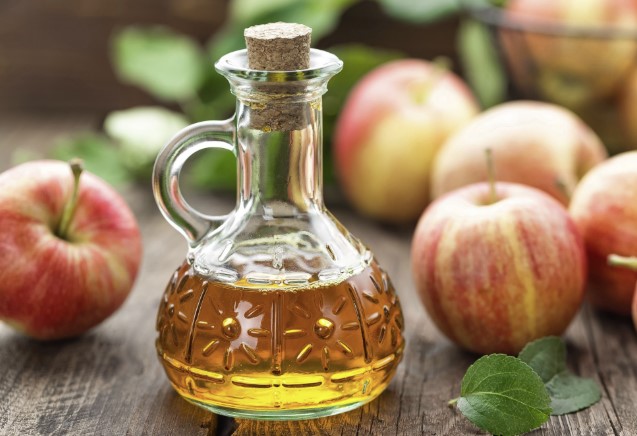 Cleaning composite decking with vinegar is another excellent alternative if you don't like using commercial cleaners.
It is less effective but safe for composite decks and other delicate surfaces. It also does an excellent job of removing mold, mildew, and dirt.
To create a vinegar cleaning solution, mix half a cup of white vinegar with a gallon of water. Then, you can add ¼ cup of apple cider vinegar to give it an extra kick.
While at it, ensure you use the right type of vinegar for cleaning.
3. Baking soda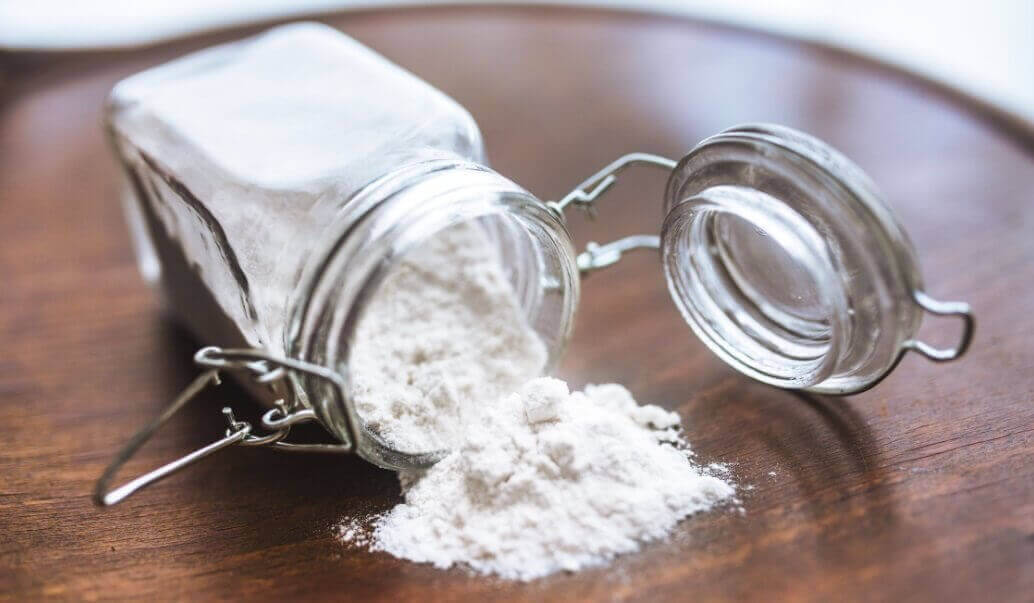 Baking soda is another excellent homemade cleaner.
It is environmentally friendly and less harsh than commercial cleaners. It is also excellent at getting rid of mold and mildew.
While you can use it on its own, it is often combined with vinegar for the best results.
Which is the best brush for cleaning composite decking?
A brush is another tool you will need when cleaning a composite deck without a pressure washer. The brush agitates debris, grease, stains, and even finer dirt embedded in crevices.
However, not all brushes are ideal; it needs to have soft else, and you risk scratching and damaging your deck.
Here's a look at some of the best brushes that you can use to clean your composite deck:
1. Deck Boss Stain Brush Applicator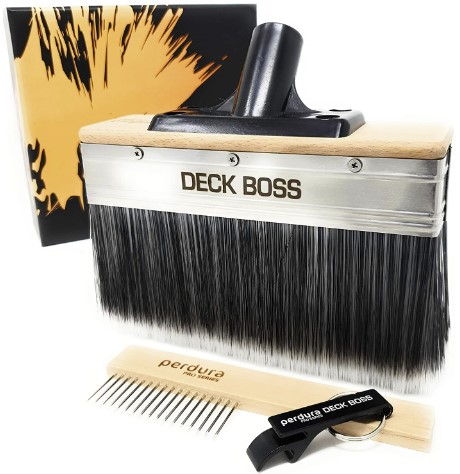 The Deck Boss brush is specially designed for staining and painting wooden surfaces. However, you can use it to clean your composite deck due to its soft bristles.
On top of that, the bristles are long to remove dirt and grime from even hard-to-reach crevices effectively.
The brush is also significant (7-inch wide and 2-inch thick), thus covering a wide surface when cleaning.
2. Shurhold 970 6″ Deck Brush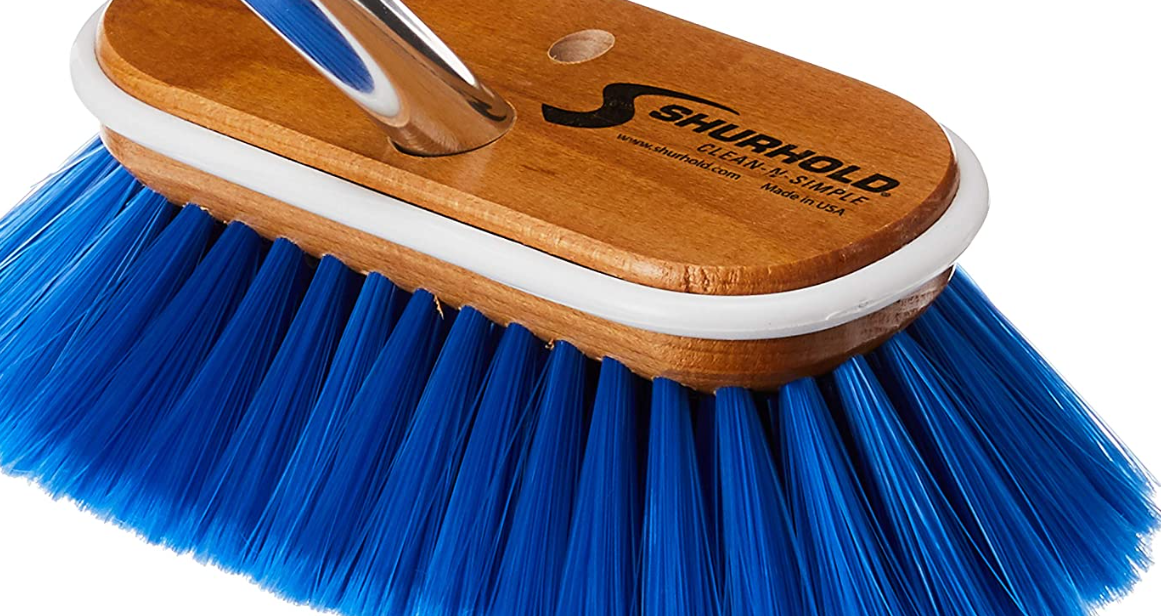 Shurhold 970 Deck Brush is another great tool for cleaning your composite deck.
The 6-inch wide brush is large enough to clean your deck with ease.
It also comes with long bristles with varying softness levels (extra soft, soft, medium stiff, and extra stiff), depending on how delicate your deck material is.
3. Eversprout 1.5-to-3.5 Foot Scrub Brush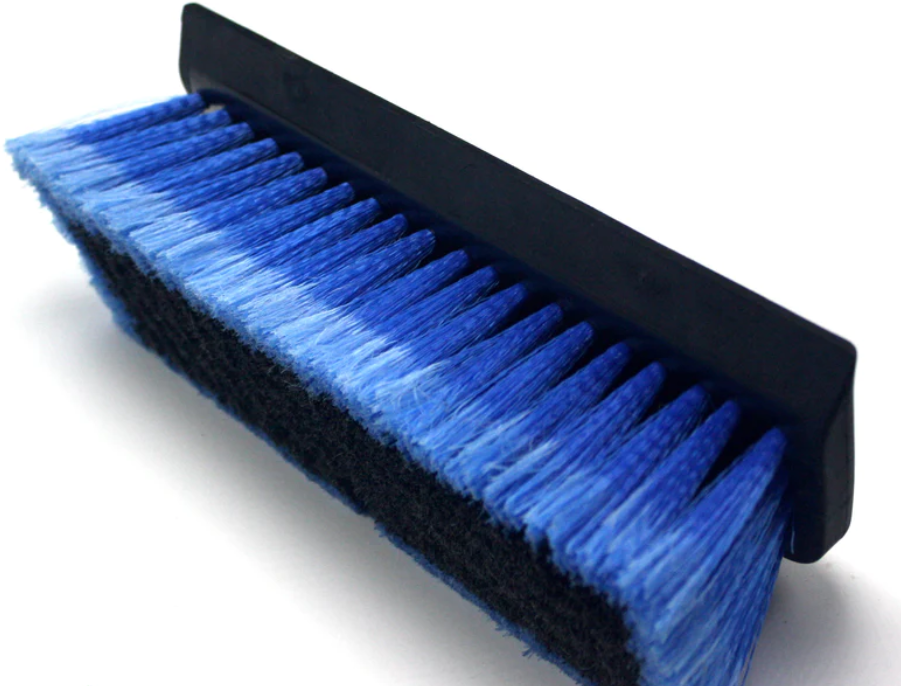 Eversprout Scrub Brush is another excellent option for cleaning composite decks.
It has soft brushes, which remove dirt and debris without scratching the surface.
The brush also comes with a lightweight handle, extending from 1.5 to 3.5 feet.
Step-by-step guide for cleaning a composite deck
Now that you have all the necessary tools to handwash your deck, it is time to clean it. So how do you go about it?
Follow this step-by-step guide on how to clean your deck without a power washer.
Remove all the furniture from your deck as cleaning around them is time-consuming. You also risk damaging some of them with water and cleaning solutions.
Sweep the deck with a brush to get rid of dirt and debris. You can also use a vacuum cleaner or even a leaf blower.
Hose down the deck to remove small particles of dirt and debris you might have missed. The water also pre-rinses the surface, allowing the cleaning solution to be spread easily.
Prepare your cleaning solution by mixing warm water with your cleaner(s) in a bucket. Be sure to follow the mixing instructions strictly to avoid damage to your deck.
Apply the solution to your deck and scrub the surface thoroughly but gently. Be sure to pay special attention to gaps, crevices, and between the joints to remove any dirt, debris, grease, and other stuff that might have stuck there.
Once you are done scrubbing, hose off the deck thoroughly to rinse it off, then leave it to dry.
Conclusion
It is possible to clean a composite deck without a pressure washer. All you need is a brush and a cleaning solution. Hand cleaning can even be a better alternative, as you are less likely to damage the surface of the wood.
With the above information, you can start cleaning your deck, whether you prefer using commercial or homemade cleaners.
More Articles
Best enzyme cleaner for cat urine