Energy Star is a trusted, government-backed certification program that symbolizes energy efficiency. It provides reliable information that helps to improve air quality and protect the climate.
Whenever you see a blue energy star on electric appliances and electronics, it signifies the product is environmentally friendly and will offer better performance in reducing the carbon footprint. Also, many people have come across two terms related to Energy Star. These are Energy Star Qualified and Energy Star Certified.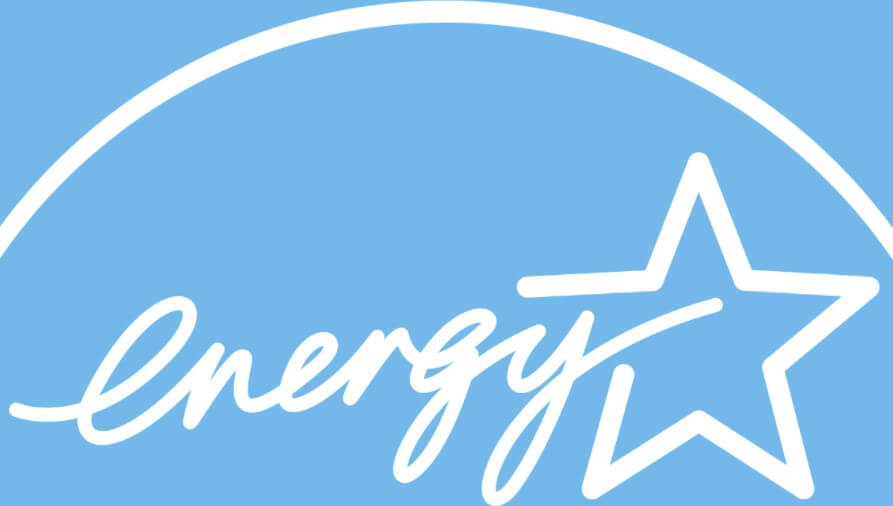 But what does it mean to be Energy Star qualified and certified?
People use the two terms interchangeably. One thing to remember is that for a product to become Energy Star, it must meet strict energy efficiency criteria set by the EPA (Environmental Protection Agency).
Energy Star Qualified items use less energy, save money on electricity, and help protect the environment. If the product does not meet these requirements, it cannot get the Energy Star Certified status. An Energy Star Certified product is one that has passed the energy efficiency criteria.
This New Year, make a resolution to #LightTheMoment with ENERGY STAR. By choosing ENERGY STAR certified lighting, you're protecting the planet for future generations so we can continue to experience special moments for years to come. pic.twitter.com/wpTRGLaWGa

— ENERGY STAR (@ENERGYSTAR) December 31, 2020
Consider the example of LED lighting products. For such items to qualify for Energy Star Certification, they must pass several tests to prove they will display specific characteristics. These may include the brightness being equal to or greater than other lighting technologies, Besides, they can distribute light well over a given area.
Similarly, qualified light bulbs must use two-thirds less energy than a standard incandescent bulb. Unless the bulbs pass the test, it means they do not qualify for certification.
What are examples of Energy Star Certified products?
Many products in the USA are eligible for Energy Star certification. The list continues to grow as the EPA adds more categories. Ideally, most Energy Star Certified products fall into the following categories:
Appliances – Air purifiers, dehumidifiers, dryers, washers, freezers, laundry sets, and refrigerators.
Building Products – Roof products, storm windows, and insulation.
Commercial Food Service Equipment – Coffee brewers, cookers, ice machines, fryers, etc.
Data Center Equipment – Servers, UPS, storage, and networking equipment.
Electronics – Set-top boxes, audio-video, televisions, and telephones.
Heating & Cooling – Boilers, air conditioners, furnaces, thermostats, fans, heat pumps, HVAC, etc.
Lighting & Fans – Ceiling fans, light strings, light bulbs, and light fixtures.
Office Equipment – Computers, displays, and imaging equipment.
Water Heaters – Commercial water heaters, etc.
Other examples of Energy Star Certified products include electrical vehicle chargers, pool pumps, water coolers, vending machines, and lab grade refrigerators and freezers.
What makes a home Energy Star Certified?
A home or an apartment can only get the Energy Star if it meets specific program requirements for energy efficiency. These include:
Comprehensive Thermal Enclosure System
The home should have complete air sealing and have its insulation installed well. Also, the constructor should install high-performance windows. These will help to enhance comfort, improve durability, limit maintenance costs, and lower utility bills.
Comprehensive Heating and Cooling System
When constructing a home, professionals have to engineer and install high-efficiency systems. These deliver comfort, improve moisture control, indoor air quality, and ensure quieter operation.
Comprehensive Water Management System
A house should have a complete package of the most efficient building materials and practices. It helps to protect the roofs, walls, and foundations from things like water damage. Furthermore, it provides some extra protection and reduces the risks of bad indoor air quality.
Installation of Energy-Efficient Lighting and Appliances
A home should have Energy Star Certified appliances, lighting, and fans. Constructors should install them throughout a home or apartment to reduce utility bills and provide high-quality performance.
Homes that meet the Energy Star certification requirements can achieve 10% efficiency and 20% improvements.
Did you know that Seattle and Philly have building re-tuning requirements? It is too bad that regulation is needed to encourage owners and achieve higher Energy Star scores. #PMtips pic.twitter.com/pggEk2NHJ8

— Becky Hanner (@b_hanner) January 25, 2021
Is Energy Star Certified important?
Energy Star Certified has many potential benefits. These include:
Offers an excellent way for companies to produce products that connect with the consumer.
A product with Energy Star Certified tends to have some prestige over one that does not have the certification.
It acts as a guide to consumers in identifying the different items that help to protect the environment.
Certification also helps to expand a brand's market. If a consumer knows an item is green or energy-efficient, they are more likely to purchase it. As a result, Energy Star Certified has the potential of making a company more profitable.
That's it
A product can only become Energy Star Certified if it meets the strict criteria set by the EPA. The importance of Energy Star certification is it offers an excellent way for companies to produce items that connect with the consumer. Similarly, a home that is Energy Star Certified can achieve at least 10% efficiency and 20% improvements.