If you own a car, a boat, or an RV, you may have noticed a musty mildew smell whenever you turn on the air conditioner.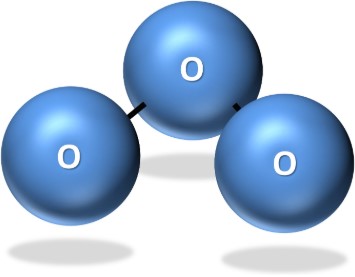 The odor is sometimes a result of the mold that has formed in the vehicle's AC system. In addition, if there was a water leak into the interior, things such as a wet carpet will cause a musty smell. One of the most useful ways of getting rid of these odors is to use the best portable ozone generator.
A portable ozone generator will help you to kill, disinfect, remove, and deodorize irritating or dangerous airborne particles in an indoor environment. That means you can use the machine to clean the air in your house, trailer, car, office, and other environments that have mold.
When you purchase the best portable ozone generator, you will be able to carry it around and place it in areas where there are tough allergens and odors. Generally, the machines are ideal for use in areas that need purifying.
Best portable ozone generators in 2022 – detailed reviews
If you are ready to purchase a portable ozone machine, here are a few you should consider.
1. A2Z Ozone Aqua-6 – Best overall
The A2Z Ozone Aqua-6 is the best portable ozone generator. This multipurpose device features a functional timer with up to 15 settings for various applications, two 36-inch polyurethane tubes for ozonating, and two diffuser stones.


You can use the machine for water treatment to remove impurities and increase the shelf-life of fruits and vegetables. It is also a helpful unit that can purify the air in your room.
Pros
It is portable and lightweight
You can mount it on a wall
Produces up to 600 mg/hour of ozone for water applications
You can use it in every room of your home, including the basement, bathroom, bedroom, kitchen, and living room
Cons
It is expensive compared to similar units
2. One Earth Health RC-30 – Best for cigarette smoke
The One Earth Health RC-30 is an ozone generator and an air purifier for homes, offices, cars, and RV. It is a generator odor eliminator that is useful for getting rid of smoke and cigarette smell.


As a portable unit, you can use it to remove musty smells from your garage and purify an area of up to 330 square feet.
Pros
It works quietly when treating a room
It is small, effective, and you can use it anywhere
It consumes less power than a light bulb
It has a 30-minute timer that allows you to customize its purification power
Cons
Has a low ozone output of 50 mg/hour
The ozone smell stays longer before settling
3. Airthereal B50 Mini – Best for pet odors
The Airthereal B50 Mini is a plug-in ozone generator and air purifier. It is a portable unit that can eliminate bad smells from small rooms. You can use it to remove cooking, moisture, pet, smoke, and musty odors.


The machine can cover areas of up to 330 square feet. That means it can be the best choice for smelly shoes, the basement, sports equipment, and wardrobes, among others.
Pros
It produces less noise of around 34 Dba
It consumes less energy of about seven watts
It is easy to control since you only need to plug in a power source and turn the knob to start
It has a timer that gives a treatment time of ten to sixty minutes depending on the room size
Cons
It requires several treatments to offer long-term benefits
4. WSTA GJO-500 Portable Ozone Generator – Best for hunting
The WSTA GJO-500 is a multipurpose portable ozone generator for hunting, homes, and offices. It is a useful unit that can help you to sanitize and freshen everything from damp basements to fruits, drinking water, vegetables, and much more.


You can also use it at home to remove tobacco, cooking, pet, shoe, and car odors. It will help you to treat water by killing germs and sterilizing kitchen utensils.
Pros
It helps to eliminate up to 96% of fungicide and pesticide residue on fruits and vegetables
It has a compact and portable design for all occasions
Has an ozone output of 500 mg/hour
It has an adjustable timer of five to sixty minutes
Cons
It can be loud during operations with sounds reaching 48 dBA
5. Ivation Portable Ozone Generator – Best for cars
The Ivation is a multipurpose portable ozone generator for smoking, cars, and homes. It is a versatile unit that delivers powerful and all-natural purification to sanitize, deodorize, and freshen the water, air, utensils, and food.


The machine is a safe and chemical-free generator that utilizes electrical currents to convert oxygen to ozone. By doing so, it works effectively to neutralize odors and disinfect surfaces.
Pros
It has an ozone output of up to 600 mg/hour
It has an integrated timer that you can set from five to thirty minutes
It is small, lightweight, and portable
Cons
Can be noisy when operating
Things to consider when buying the best portable ozone generator
Before purchasing a portable ozone generator, you should consider the following factors.
Size – The machine should cover an area of at least 150 square feet
Timer – The unit should have a timer so that you can set when it should start and stop operating
Ozone output – Depending on size, look for a unit that has an ozone output of at least 100 mg/hour
Weight – As a portable machine, it should not weigh more than three pounds (2 kilograms)
Multipurpose – Where possible, buy a unit that can help you to treat water, fruits, and vegetables. Such a machine would also be ideal for hunting.
Found your ideal generator?
When looking for the best portable ozone generator, buy one that has a higher ozone output of at least 100 mg/hour. The unit should also have a larger area coverage of 150 square feet or more.
It should feature an adjustable timer and work in silence (at least 35 dBA and lower). Since it is portable, consider one that has an overall weight of three pounds and below.