Do you want to improve your home's indoor air quality but do not know how? Generally, improving your home's indoor air quality is vital because it helps to minimize ailments. When indoor air quality is low, it can cause a number of health issues such as trouble breathing and sleeping, dry skin, congestion, and allergies.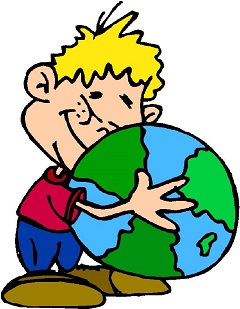 One way of achieving this is to use an air humidifier to change your home's humidity levels. The other is an air purifier to clean indoor air and remove contaminants.
Previously, you would need two different devices to clean air and achieve comfortable humidity levels. However, this isn't the case anymore thanks to the invention of the air purifier and humidifier combo.
An air purifier uses filters to trap dust, mold spores, germs, and allergens. By doing so, it reduces contaminants from your home, allowing you to breathe in some fresh air. Humidifiers increase the moisture content in your home's indoor air. That helps to relieve health issues caused by dry air and reduce static electricity in your house.
When you use an air purifier and humidifier combo, you will achieve two things; the humidifier will raise moisture level in the air, and the purifier will clean out any contaminants. But which is the best air purifier/humidifier combo to use?
Best air purifier humidifier combo in 2022 – Our top 6 picks
Here are some air humidifier and air purifier combo devices to consider:
Product
Coverage
(Sq Ft.)
Filters
Noise
(dBA)
Price
Sharp KC850U
254
True HEPA
26–40
Oreck WK15500B
115
HEPA
Carbon
30–55
Opolar EV01
300
Nylon fiber
Polyester filter
25–40
Boneco W200
540
Filter-free
30–44
Venta LW15
200
Filter-free
22–32
1. Sharp KC850U PlasmaCluster Air Purifier Humidifier
The Sharp KC850U PlasmaCluster is the best air purifier and humidifier for homes and offices. According to most air purifier humidifier reviews, the Sharp KC850U is one of the most advanced purifier/humidifier devices. It comes fitted with a True HEPA filter, Plasmacluster, and Humidifier.
By combining the three technologies, the device can disperse negatively and positively charged ions in a room to break down bacteria, odors, germs, microorganisms, smoke, and pet dander.
Pros
Captures 99.97% of particles as small as 0.3 microns
The auto mode monitors air quality to adjust purification and humidity levels correctly
Works at low noise levels of 26 dB
Cons
Only covers rooms of up to 254 square feet
2. Oreck WK15500B Air Refresh – Best for Small Rooms
The Oreck WK15500B Air Refresh is an air purifier and humidifier combination device for small rooms. It allows you to purify or humidify the air in your house at the same time. You also have the option of turning off the humidifier to allow for air purification.
Furthermore, the device offers a 2-stage filtration system to capture up to 99% of dust and allergens. The charcoal filter helps to remove odors from the air.
Pros
Comes with a humidistat to sense a room's relative humidity
Adds moisture to rooms without using hot steam
It is small and portable
It offers a quiet operation
Cons
Only covers rooms of not more than 115 sq ft
Its fewer features and less room coverage makes it expensive
3. Opolar EV01 Digital Evaporative Humidifier -Best for Baby Room
The Opolar EVO1 is an air cleaner and humidifier for bedrooms and baby rooms. It is a device that comes with honeycomb construction and an embedded filter to eliminate grey dust, mineral deposits, and other impurities.
Its 3-liter capacity is enough to offer an efficient humidification and purification process for 24 hours.
Pros
Has a quiet mode to provide low mist output
It measures 13 inches in height to fit any room furniture
Its filter is permanent and durable because of its nylon fiber and modified polyester design
Allows for effortless cleaning and refilling
Cons
Only services rooms below 300 sq ft
Some people may find its bright blue LED light uncomfortable
4. Boneco 2-in-1 Air Washer W200
The Boneco 2-in-1 Air Washer W200 is an air humidifier and purifier device for large rooms. You can use a humidifier and air purifier at the same time to clean the air of large particles like dust, particle-bound odors, and pollen.
Its 3-dimensional evaporator mat works by turning in the water to evaporate, hence adding moisture in the air. The evaporator mat is a washable filter that can last up to three years.
Pros
Offers room coverage of up to 540 sq ft
Comes fitted with dishwasher and washing machine-safe components
Has an automatic evaporating mechanism to ensure correct humidity levels in a room
Cons
Does not have filters
Uses eight litres of water per day to humidify the air
5. Venta LW15 Airwasher
The Venta LW15 Airwasher is an all-in-one humidifier and purifier combo for rooms of up to 200 square feet. It can humidify dry air in any room and purify it at the same time.
Its operation allows the device to remove dust, pet dander, pollen, and allergens from indoor air. When purifying or humidifying the air, it will work quietly with noise levels of between 22 and 32 decibels.
Pros
Does not produce ozone, white dust, or ions
Comes with a 10-year warranty
Offers an energy-efficient operation
Its noise levels are less than 32 dB
Cons
Does not have a filter
Offers less room coverage
6. DREVAL D-4850 Air Purifier Humidifier – Best Overall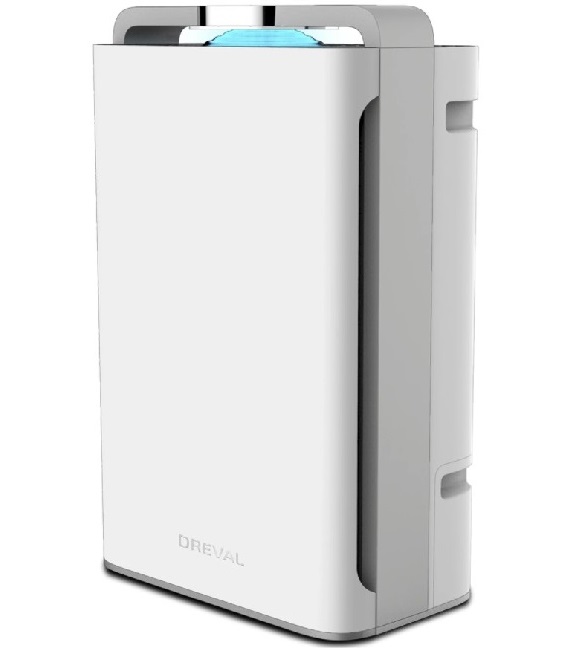 The DREVAL D-4850 is a HEPA humidifier and purifier that offers eight stages of air filtration. It can clean the air down to 0.01 microns to eliminate indoor odours, pet hair, toxins, smoke, and dust.
Despite its 8-in-1 filtration system, it features a Whisper Quiet Technology that offers low noise levels of 20dB. The device has a simple control panel that provides clear instructions and shows you how to use it, among other information.
Pros
Its noise level is less than 20 dB
Offers up to 99.99% purification
The auto mode makes the device easy to use
Covers rooms of over 500 sq ft
Things to consider before buying an air purifier humidifier combo
Before purchasing an air purifier humidifier combo, you should consider the following.
HEPA Filter: An HEPA filter will help to trap pollutants like pollen, pet dander, dust mites, and mold spores to bring allergy relief
Size: The device should be large enough to cover a room of more than 300 square feet
Noise Levels: Its noise levels should be low to ensure it works quietly, preferably below 40 decibels
Sensors: The purpose of sensors is to offer an automatic operation of the device when you are not around
Maintenance: It should be a low-maintenance device and have durable filters
Found your ideal air purifier humidifier combo?
Before buying an air purifier and humidifier combo device, ensure it is large enough to cover rooms of over 300 square feet. The device should also offer low noise levels of below 30 decibels when in operation.
Ideally, consider one that can capture over 99% of particles as small as 0.3 microns and humidify indoor air to eliminate dry air.
Related Buying Guides